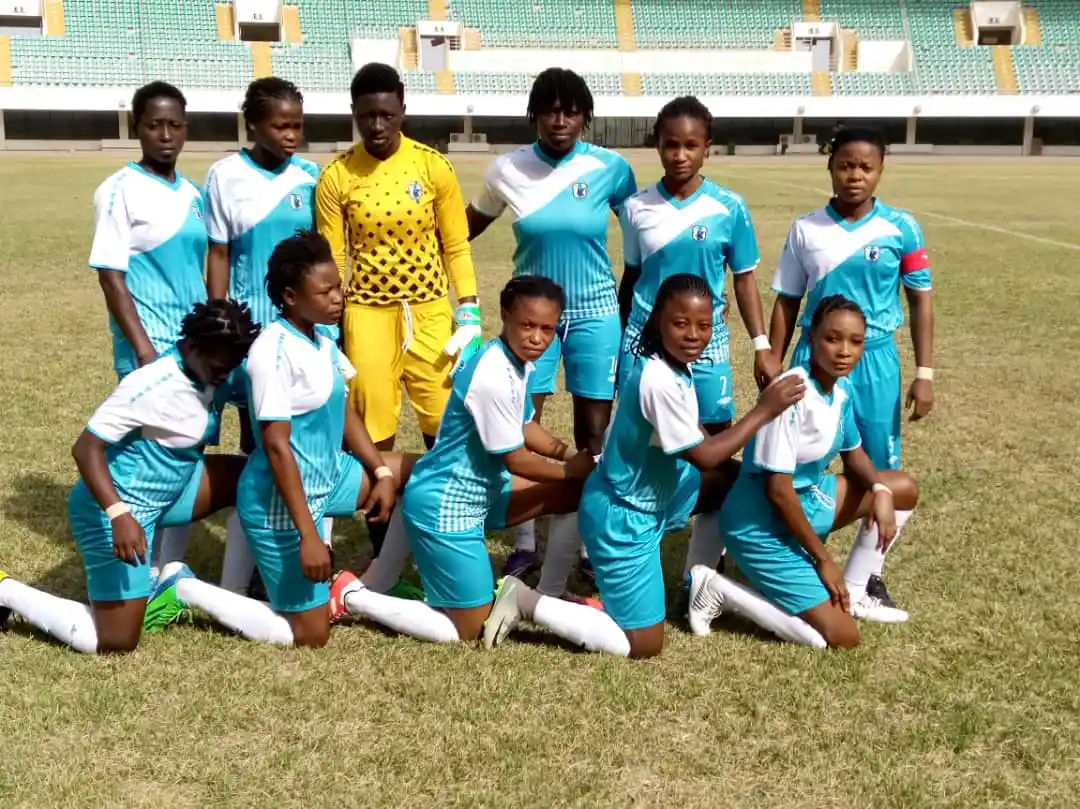 Ashtown Ladies will host Fabulous Ladies in a Kumasi derby at the Bantama Astro turf on Matchday 7. Leaders Ampem Darkoa will travel to the Aliu Mahama Sports stadium to play Tamale Super Ladies while strugglers Northern Ladies play host to Dreamz Ladies who have been impressive in the League so far.
Here are fixtures for match day 7 in the Northern Zone.
SUPREME LADIES VRS PEARL PIA LADIES
Supreme Ladies bounced back to winning ways after going three matches without a win when they deepened the woes of Fabulous Ladies last weekend. Pearl Pia ladies on the other hand will go into this fixture after recording a resounding victory against new entrants, Tamale Super Ladies. Supreme Ladies are 6th in the log with 8 points whilst Pearl Pia lie 2nd with 13 points.
 TAMALE SUPER LADIES VRS AMPEM DARKOA LADIES
Zonal League leaders, Ampem Darkoa Ladies will play guest to Tamale Super ladies at the Aliu Mahama Sports Stadium. Tamale Super Ladies go into this match with a disappointing defeat to Pearlpia Ladies in the local derby. Ampem Darkoa Ladies are top of the table with 13 points whilst newbies, Tamale Super Ladies have 7 points. Victory for the defending champions will keep them at the top of the table whilst a win for Tamale Super Ladies will push them further the table.
NORTHERN LADIES VRS DREAMZ LADIES
Northern Ladies have been unimpressive this season and will try to get their hopes of turning their season around when they host Dreamz Ladies at the Aliu Mahama sports stadium. Dreamz Ladies have had a good start to the season so far and have not lost a game against Northern Ladies since they were promoted to the top flight. Dreamz Ladies will travel up north with the intention to pick maximum points to push them up the League table whilst a defeat for the host shall be disastrous to their campaign.
 ASHTOWN LADIES VRS FABULOUS LADIES
This fixture highlights the ties in the Northern Zone this weekend – a local derby at the Bantama Astro turf – a clash between Ashtown Ladies and Fabulous Ladies in a Matchday 7 encounter. Fabulous Ladies are still battling for the bottom spot and a loss will dwindle their hopes of moving out of the relegation zone. Ashtown Ladies after their unbeaten run was brought to an end by Dreamz Ladies will be looking to get all the maximum points before the World Cup break.
PRISONS LADIES VRS CANDY SOCCER
Prisons Ladies after having a good run have been dropping points both home and away. They host Candy Soccer Academy who are bottom of the table after six round of games. Candy soccer who gained promotion this season have won once and are finding life in the top tier quite difficult. Prior to this encounter, Prisons shared points with Northern Ladies at home whilst Candy Soccer Academy were thrashed 6:2 by champions Ampem Darkoa Ladies.
GFA COMMUNICATIONS