Samuel Baah scored a late penalty for Heart of Lions to help them to a 2-1 over Akosombo Krystal Palace on Sunday. Lions went down in the 7th minute of the game but fought back to equalize before the break.
Charles Quarcoo netted in the 28th minute to balance things for the visitors who showed steel and hunger especially in the first half to deny the home side the free room to operate.
The Kpando lads were a delight to watch as they came up with some beautiful combination play in midfield. The first half ended 1-1 at the Akotex park in Akosombo
Back from the recess, the home side pressed for the second goal but Lions stood resolute to deny them. Then on, the game was evenly spread until the 84th minute when Lions won a penalty.
Samuel Baah went behind it and bent it into the bottom for the match winner. Heart of Lions sit in third place in the log with 15 points, three points behind leaders Accra Lions who play Tema Youth on Monday.
Elsewhere in Oda, Kofi Stephen and Samuel Dzikoe scored in the second half as Oda Kotoku Royals recorded a 2-0 win against Accra Young Wise.
The result takes the Royals to second place with 17 points, one point behind leaders Accra Lions who play on Monday.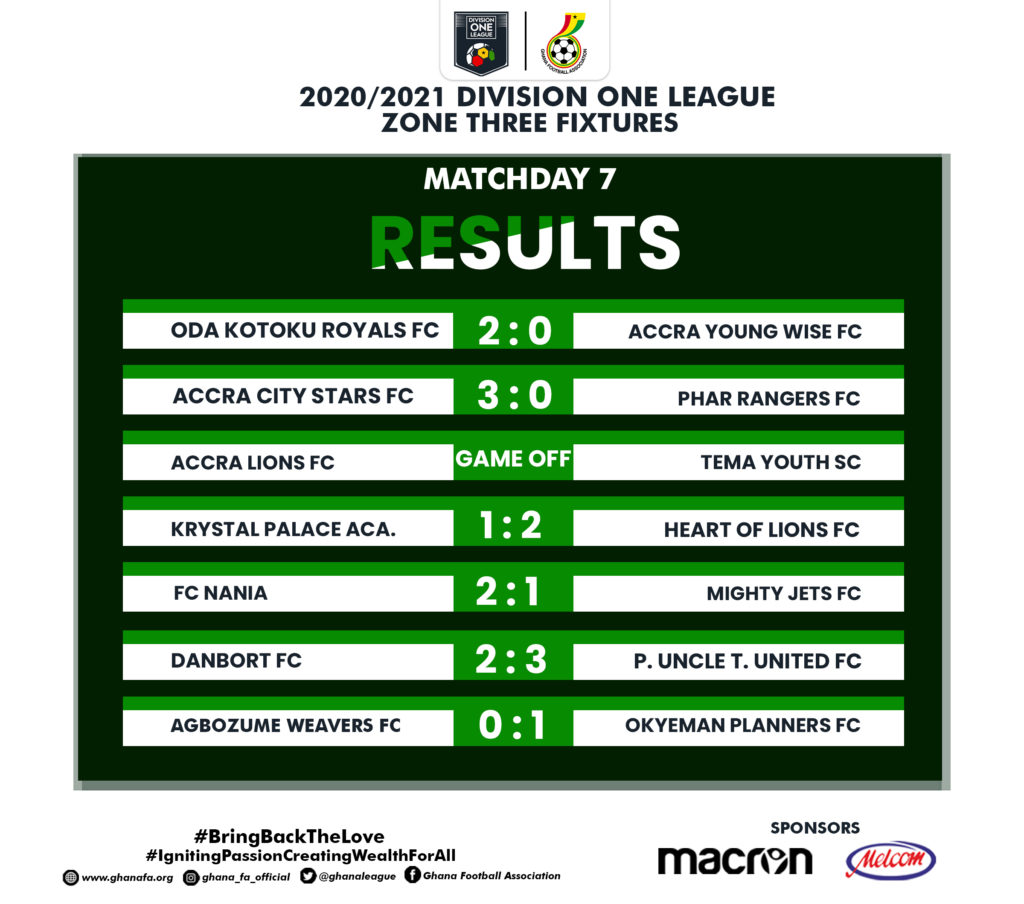 GFA COMMUNICATIONS