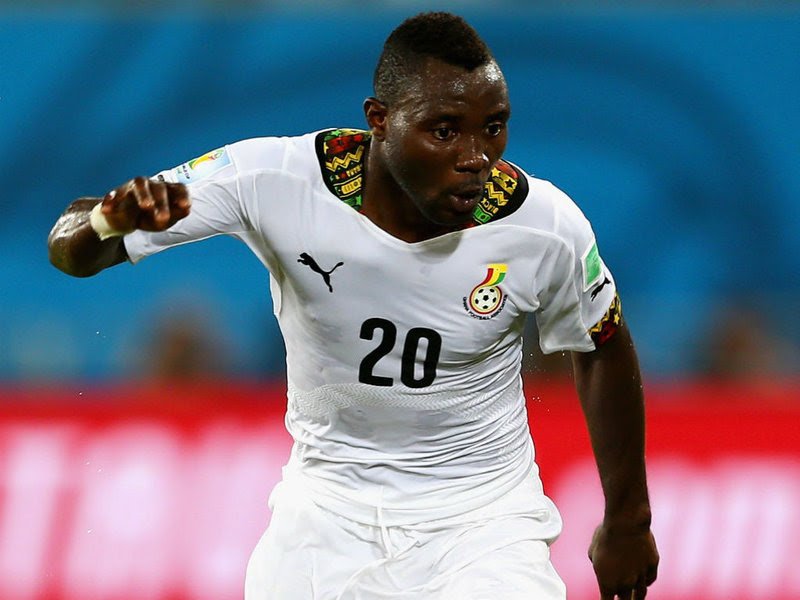 Ghanaian international, Kwadwo Asamoah, has been ruled out of the Ghana versus Ethiopia game due to recurrent knee injury.
The Inter Milan midfielder suffered a swollen knee after their defeat away to Atalanta over the weekend.
Asamoah would not be available for Ghana's Africa Cup of Nations qualifier against Ethiopia in Addis Ababa.
According to officials of Inter Milan, Asamoah's condition has been intermittent and there is the need to seek urgent medical attention.
Coach Kwasi Appiah will not alter his squad. The Black Stars thus travels to Kenya for camping with a 19-man squad.
The team begins camping in Kenya on November 12, 2018. The Normalization Committee wishes Kwadwo Asamoah a speedy recovery.
Meanwhile the Normalization Committee takes this opportunity to congratulate the players and handlers of the Black Queens for a most entertaining and brilliant game yesterday and wish to encourage all football fans to go to the stadia and give our Queens massive support to help them lift the African Women's Cup of Nations trophy.
DAN KWAKU YEBOAH-SPOKESPERSON, NORMALIZATION COMMITTEE)