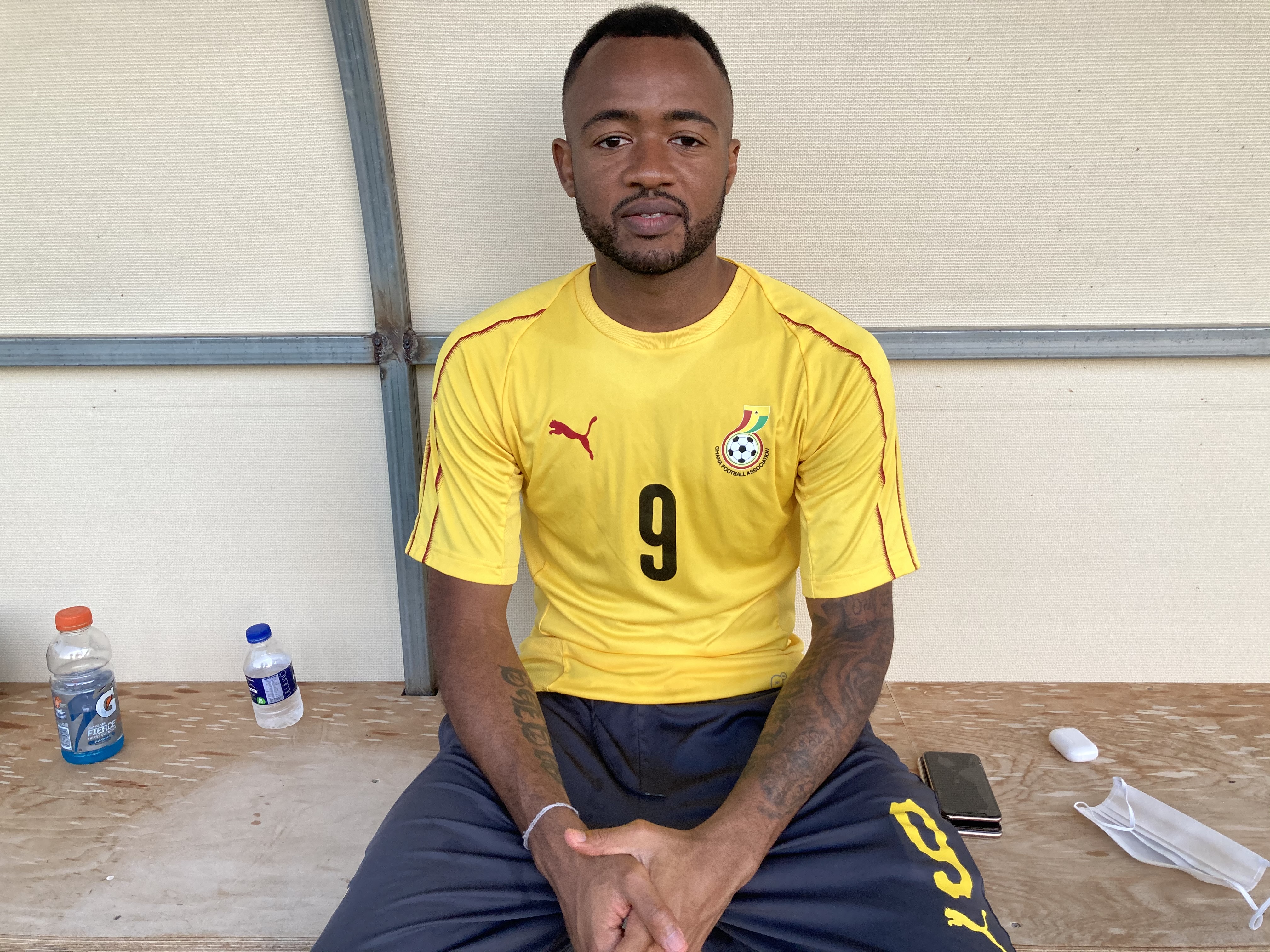 Black Stars striker Jordan Ayew says he is extremely happy to receive the Sports Writers Association of Ghana (SWAG), footballer of the year award.
The Crystal Palace man was on Saturday, October 10, 2020 crowned 2019 footballer of year by SWAG at a ceremony held at the Swiss Spirits Alisa Hotels in Accra. This award comes on the back of a stellar performance for Crystal Palace in the 2019/2020 season where he won the player of the season, goal of the season and ended the season as the club's top scorer with 9 goals, two assists.
Jordan has been talking to ghanafa.org about Ghana's new look Black Stars, last season's heroics and Ghana's game against Qatar.
Read on for a full transcript:
On being crowned SWAG footballer of the year 2019
The news came to me via the GFA, they informed me few minutes after dinner. I am really happy and lucky as well to win this award. I want to thank my family for supporting me since day one, for having believe in me, and obviously my fans in Palace, my fans in Ghana and my fans all over the world.  I want to thank them for their support and the believe they have had in me since day one. Today, I am someone at the top, I am very grateful and it gives me desire to do more and to work extra hard and obviously to keep going and get higher and higher and see where it will take me to.
On last season's performance  
Last season was a great season, but its due to all the hard work that I have put in all these years and obviously last year things went on well for me from the Africa Cup of Nations and I took it to the club side as well, so I want to say that I have to thank all the people who have had believe in me and all the managers who have trusted me since day one. I am grateful to all the most important people who are behind me. My brothers, my Mum, my Dad and the Ayew family.
On C.K Akonnor
The new manager of the Black Stars as well has been very supportive; he has a lot of believe in me so I have to continue to work hard to pay him back for the confidence that and trust that he has in me.
On Ghana's game against Qatar and building a new team
It's a game where we have to do better. We weren't good enough in the first game, we all know, we are all professional players and we all know we didn't` do well against Mali and we need to do better and at least start by having a good solid performance and after, the results will follow. But the most important thing is to have a very good performance as a team and obviously the result will follow. But also, let's have in mind that we are building a new team and it's going to take a bit of time so we need to be a bit patient. We need to make sure that we don't repeat the mistakes that we did a couple of days ago we make sure we don't repeat them tomorrow and make sure that we put in a solid performance to redeem ourselves.
GFA COMMUNICATIONS