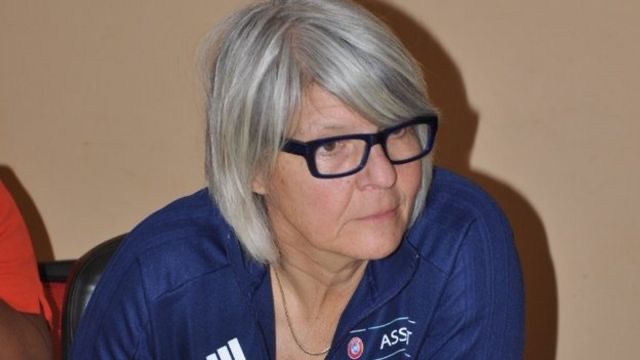 As part of the UEFA Assist Player Pathway Development programme, FIFA/UEFA Coaching Instructor, Hesterine De Reus, will be visiting the Ghana Football Association(GFA) for a four-days on site training for selected women football coaches in the UEFA Assist Football Coaching Courses from 20-24 June 2021.
The programme will take a critical look at the grassroot structure of Women's Football, Teaching football at U15stage, small sided games, developing a playing style at the youth level and some practical aspect of the Women's game.
It would be recalled that the theory part of the training was held virtually between Saturday, March 27, 2021 and Saturday, April 10, 2021.
The Participants are mainly Physical Education(PE) teachers drawn from across the regions of Ghana and the Regional Football Associations Women's U-15 development coaches.
In all, 20 PE Teachers and 10 Regional Women's Football Development Coaches, National Women's Team Coaches and Women's Premier League Coaches are benefiting from the programme.
The training forms part of the GFA's priorities of developing women's football at the grassroots level through a well thought through policy under the Technical Directorate and the Women's Desk of the GFA.
This is one of the many collaborative partnership programmes between the Ghana Football Association and UEFA Assist.