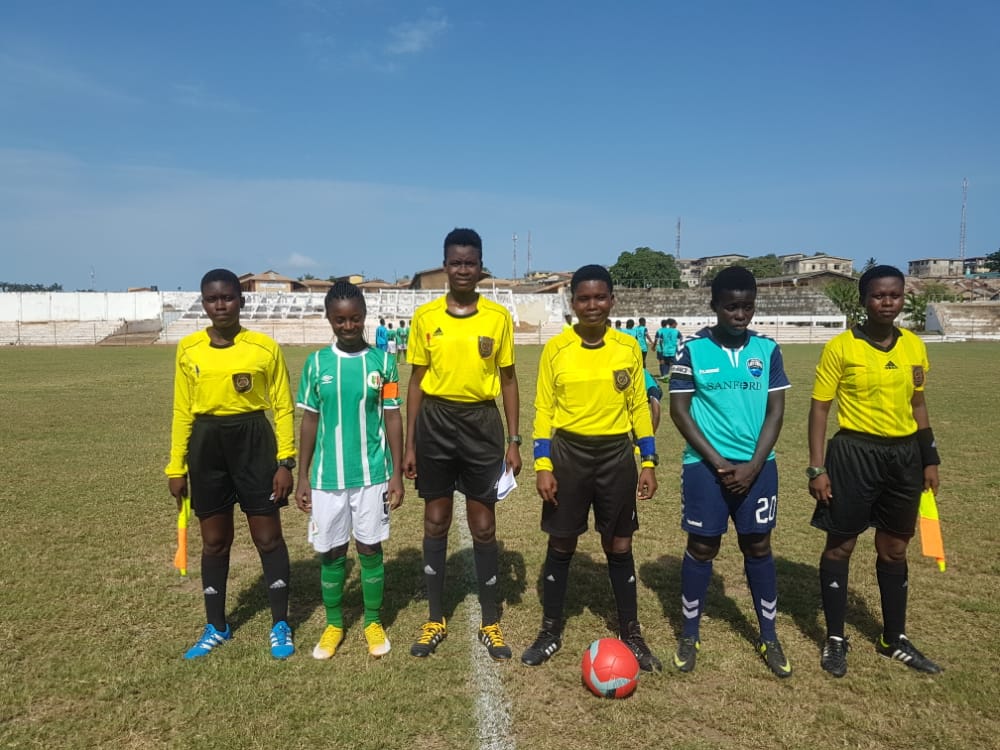 Hasaacas Ladies maintained their unbeaten run in the Women's Premier League after posting a 5-1 win against Lady Strikers at the Sekondi Gyandu Park. The win took their points tally to 20 and kept them at the top of the Southern Zone table.
Second placed, Berry Ladies also recorded a double over Immigration Ladies after beating them 4-1 at the McDan La town Park to keep their title ambitions on track.
They sit in second place with 19 points from 8 Premier League matches.
Here is how they stand in the Southern Zone.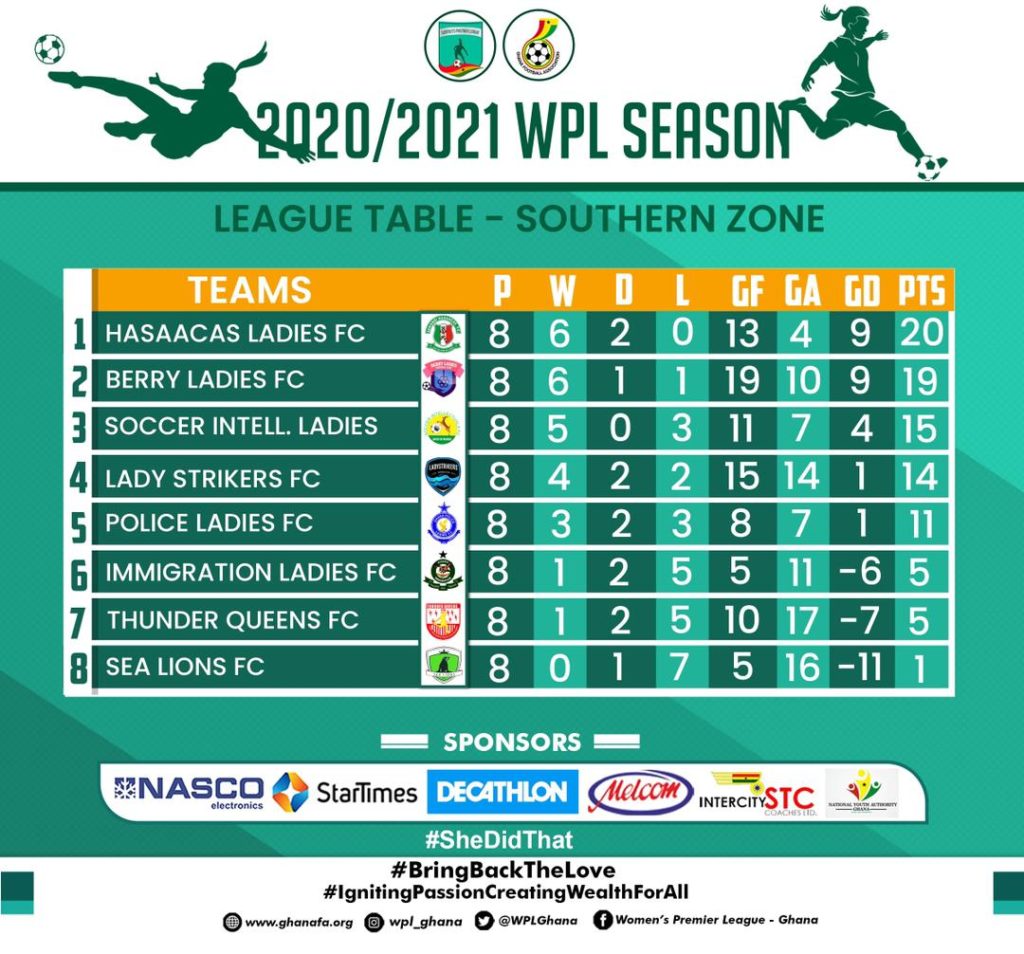 GFA COMMUNICATIONS