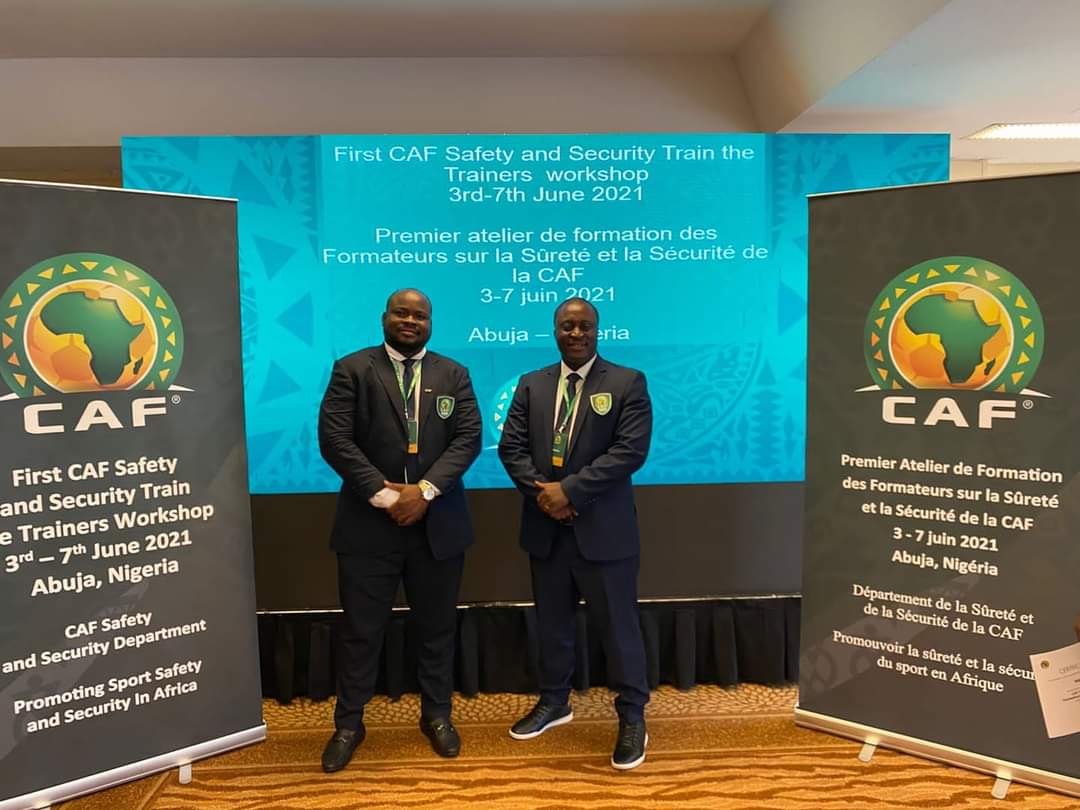 The Club Licensing Manager of the Ghana Football Association, Julius Ben Emunah and CAF Safety and Security Officer Nick Owusu have been appointed as part of facilitators for CAF's Regional Safety and Security workshop for Participants and club representatives from Uganda and Tanzania scheduled for Thursday, August 26, 2021.
The workshop which is been organized via Webinar forms part of CAF's intervention programme for the month of August to improve the African game.
Julius Ben Emunah and Nick Owusu who are both CAF Safety and Security Officers and Trainers, will be joined by experts from other parts of the continent to deliver this maiden training on Thursday. August 26 and Friday, August 27 2021 respectively.
GFA COMMUNICATIONS