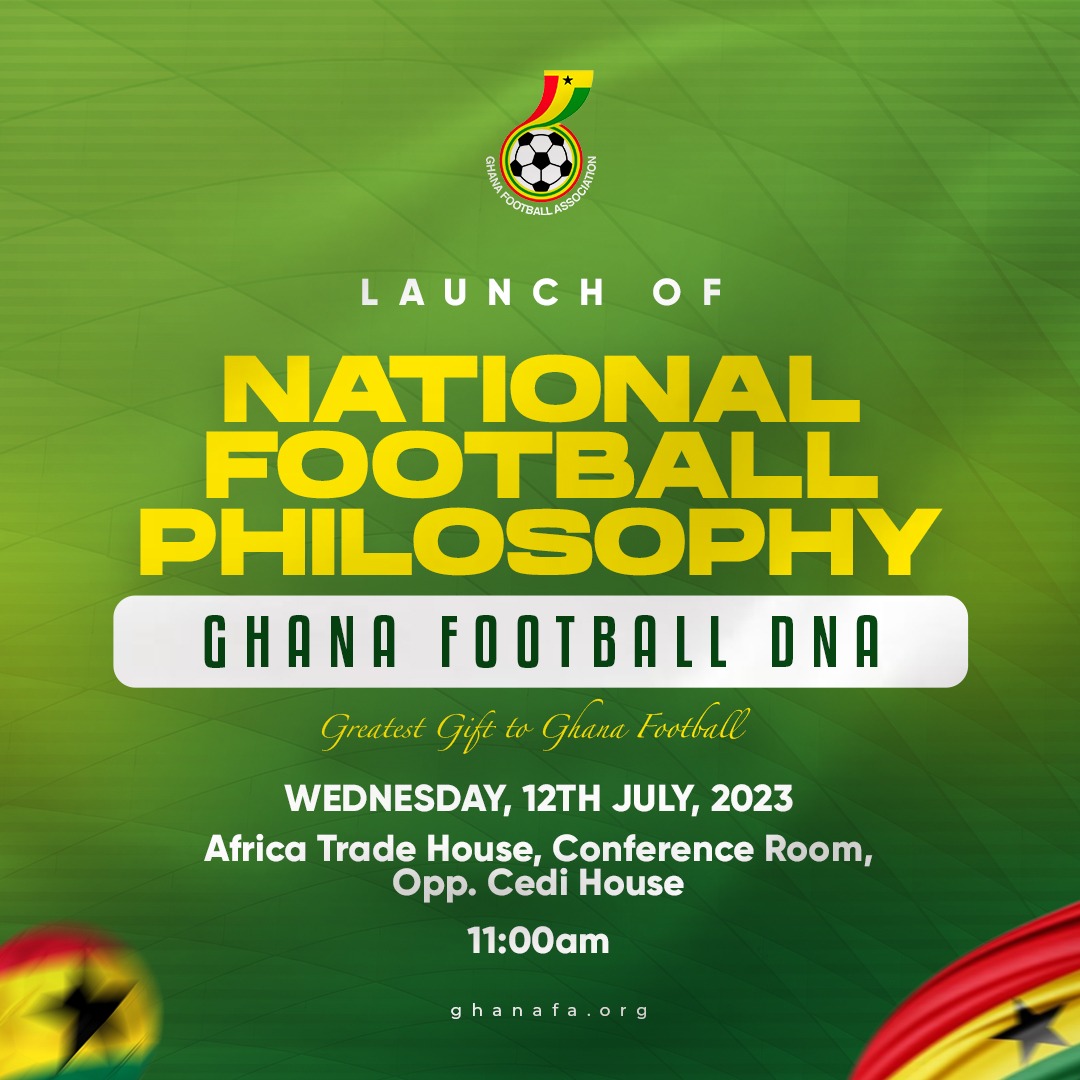 After the long research and inputs from all sectors of our football ecosystem, the Ghana Football Association is pleased to have completed the National Football Philosophy, which depicts our football DNA.
The research by the Technical Directorate collected views, opinions, and ideas from the Ministry of Sports , National and  Club Coaches, (past and present), Administrators, Players, Referees, Supporters, Coach Instructors, Coach Educators, Politicians, Traditional Authorities, Women in Football, Sports Media Personalities among others.
The Ghana Football DNA will be the coaching and playing philosophy of Ghana football. It consists of the following elements, among others:
1. Who we are: Our culture and values.
2. How we play: Both in and out of possession.
3. The future the Ghanaian player: skills and attributes.
4. How we coach: During training and on matchday for different age groups from grassroots to elite
5. How we support: tactical, technical, physically, and psychologically.
The Ghana Football DNA identifies how we play, the current trends in football, the areas to strengthen, and how to get to where we want to be with our play.
The Ghana Football Association will join hands with all stakeholders of the game to launch the Ghana Football Philosophy on Wednesday, July 12, after which it will be fully implemented through all our Technical Education.
GFA COMMUNICATIONS