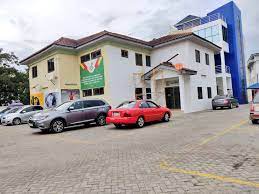 The Ghana Football Association has temporarily moved its Secretariat to Tamale as it begins preparations for the upcoming GFA Presidential Elections to be held on Thursday, October 5, 2023.
This year's GFA Extraordinary Congress will be held in Tamale, and as such, the Secretariat has been moved to the Northern Regional capital to ensure that all facilities and logistics are in place for a successful Congress.
The Northern Region of Ghana has been an excellent contractor of great footballers and astute administrators for the development of football in Ghana.
The football family in the Region is ready to host a successful 2023 GFA Elective Congress.
GFA COMMUNICATIONS