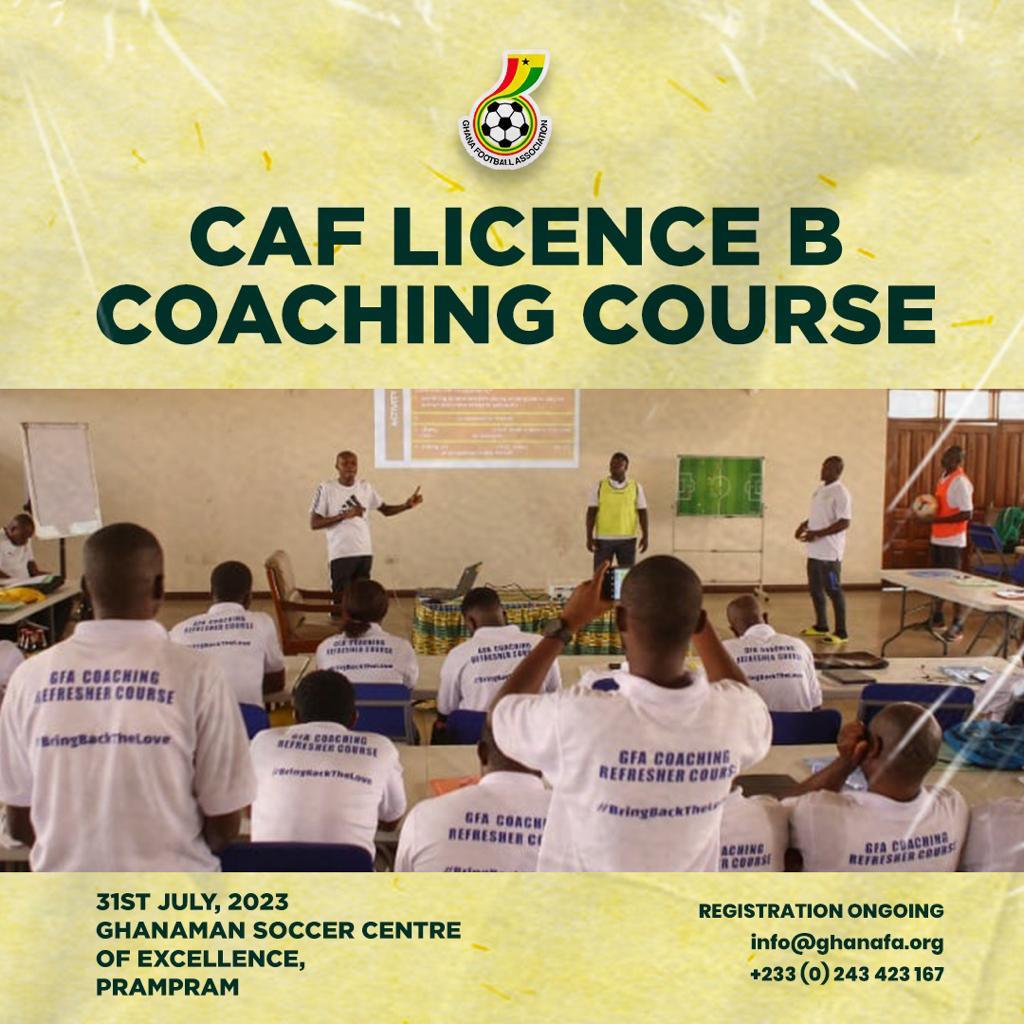 The Ghana Football Association (GFA) will host the CAF License B coaching course for qualified coaches at the GFA Technical Centre, Prampram on Monday July 31, 2023.
The course is designed for License C holders who have practised for at least two years and have renewed their license through refresher courses.
Appointed CAF Instructors and Professor Joseph Kwame Mintah, the Director of Coaching Education, will lead the training with Technical Director Bernhard Lippert, Administrative Manager Maxwell Caesar Kemeh, and other instructors. CAF will appoint an external assessor to oversee the course.
The CAF License B course is divided into four parts: - [x] Module I (15 days of theory and practicals), - [x] Internship/Attachment II (30 days). - [x] Module II (15 days of theory and practicals), - [x] Internship/Attachment (30 days after module I)
Former senior national team players who played a certain number of Category A matches per the CAF Coaching Convention qualify to participate in the course. Currently, slots have already been taken up by legends Stephan Appiah, Richard Kingston, Fatawu Dauda, Adjah Tetteh, Anita Wiredu-Mintah and Daniel Nii Adjei.
Per the new CAF Convention, only 25 participants can register for the course. The GFA would like to remind and encourage our elite clubs to register their coaches for the first batch, as only 10 slots are remaining.
Interested applicants should note that the fee for the course is GHc9,000.00, which covers - [x] Elite Talent Identification book, - [x] Accommodation, - [x] Feeding, - [x] Course materials and uniforms. - [x] Supervision of internship
GFA COMMUNICATIONS