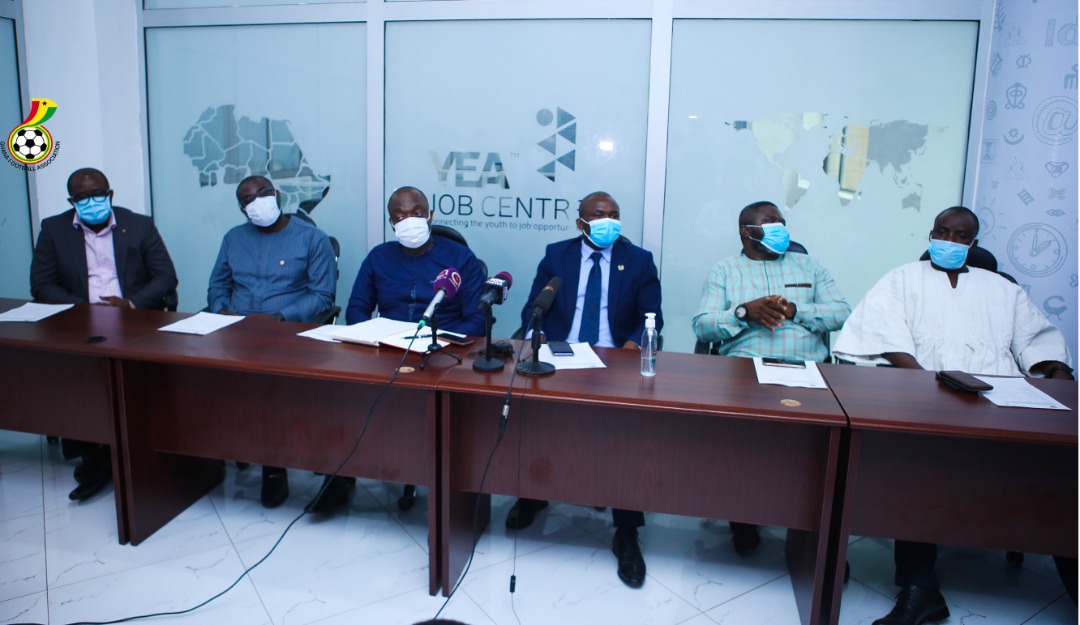 The Ghana Football Association has expressed its appreciation to the National Sports Authority(NSA) for the successful vetting of prospective beneficiaries of the YEA sports allowance.
According to a statement released by the NSA on August 7, the Director General of the NSA has forwarded the report he received from the committee tasked to vet the prospective beneficiaries of the sports allowances to the Youth Employment Agency(YEA).
The YEA is expected to begin processing of the monthly payment of the allowances to be paid to the vetted beneficiaries.
"We will continue our excellent working relationship with National Sports Authority team to quickly get our Women's clubs to resolve all outstanding issues on the remaining 57 female players to complete the Vetting Process successfully" said General Secretary Prosper Harrison Addo.
The GFA will continue to engage Women's Premier League clubs to immediately resolve all the outstanding issues on the remaining players to immediately complete the vetting process with the NSA.
Meanwhile, the Association wishes to commend the Head of GFA Women's Football Desk Ms Barbara Yankah and all Women's League Clubs for their collaborative efforts.
"Once again, the GFA wishes to express its gratitude to the Government of Ghana, the Ministry of Youth and Sports, the Youth Employment Agency (YEA), the National Sports Authority and the leadership of all the institutions for coming to the aid of our dear female footballers", the GFA Secretary concluded.