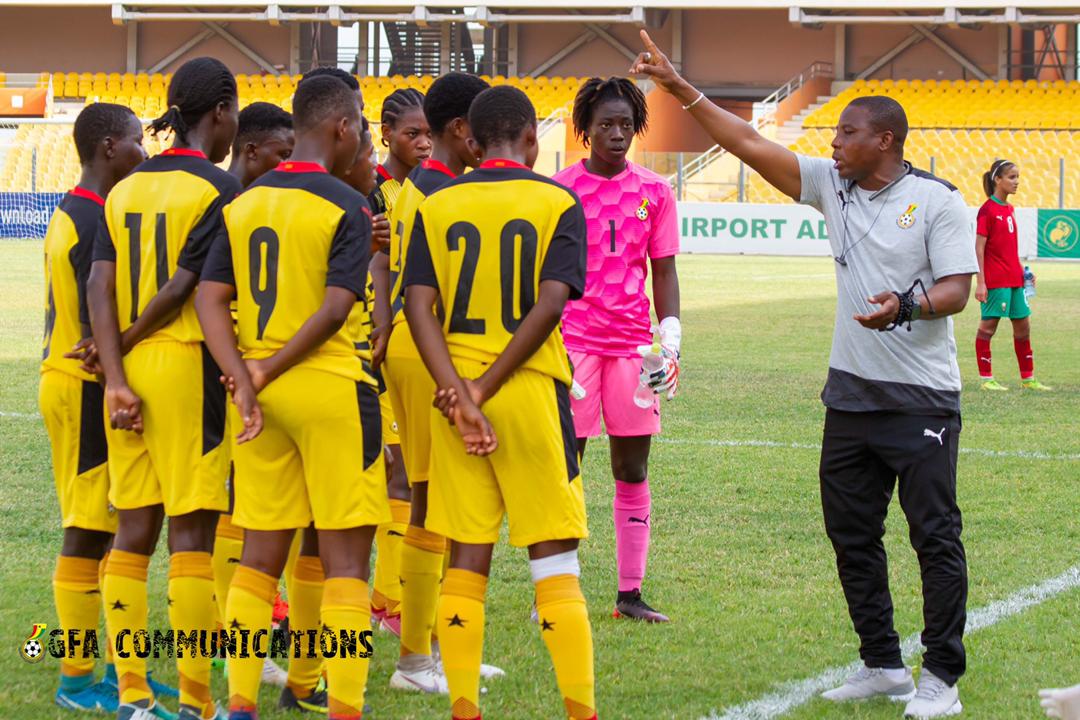 Ahead of Ghana's first leg match in the FIFA U-17 Women's World Cup qualifiers, Coach of the Black Maidens, Baba Nuhu and Captain, Georgina Ayisha Aoyem have been speaking to the GFA Communications on the team's readiness for the first leg tie, injuries, build up, support from Ghanaians and many more:
Read on for the full transcript.
Coach Baba Nuhu on the journey to Senegal
The journey was not bad going through Ivory Coast and getting to Dakar although was not all that tiresome but by the grace of Allah we got here safely without any injury worries, all officials are safe as well and I am glad to inform Ghanaians we arrived safely.
Baba Nuhu on training schedules
This morning we had a full session because we played a match on Tuesday but could not do a recovery session because of the journey. Together with the journey, we have to do a recovery session for both instances and in addition, we did another session and everybody was okay.
Baba Nuhu on injury situation
Together with the medical team, we needed to access and see whether there was a problem with any of the players and that necessitated the hard push this morning at training.  We realized everybody was okay with no injury worries; everybody is fully recovered and ready for the game.
Baba Nuhu on what expectations and support from Ghanaians
What we are asking from Ghanaians is that, we need their prayers and support to help us on Saturday to conquer Senegal. This is just the beginning of our journey to India 2022 so hoping and praying we come back home with a respectable score line.
Captain Georgina Aoyem on the journey, training and support from Ghanaians
First of all, I want to thank the Almighty Allah for bringing us here safe, the journey was not easy but we are here. We had an intense training session which was not easy but all the players are ready to die for the Nation (Ghana). We only need the support and prayers of Ghanaians so we can bring home the three points.
The game will to take place on Saturday March 5, 2022 at Stade La D'ior - Thies in Mbour, Senegal at 16:30GMT.
GFA COMMUNICATIONS