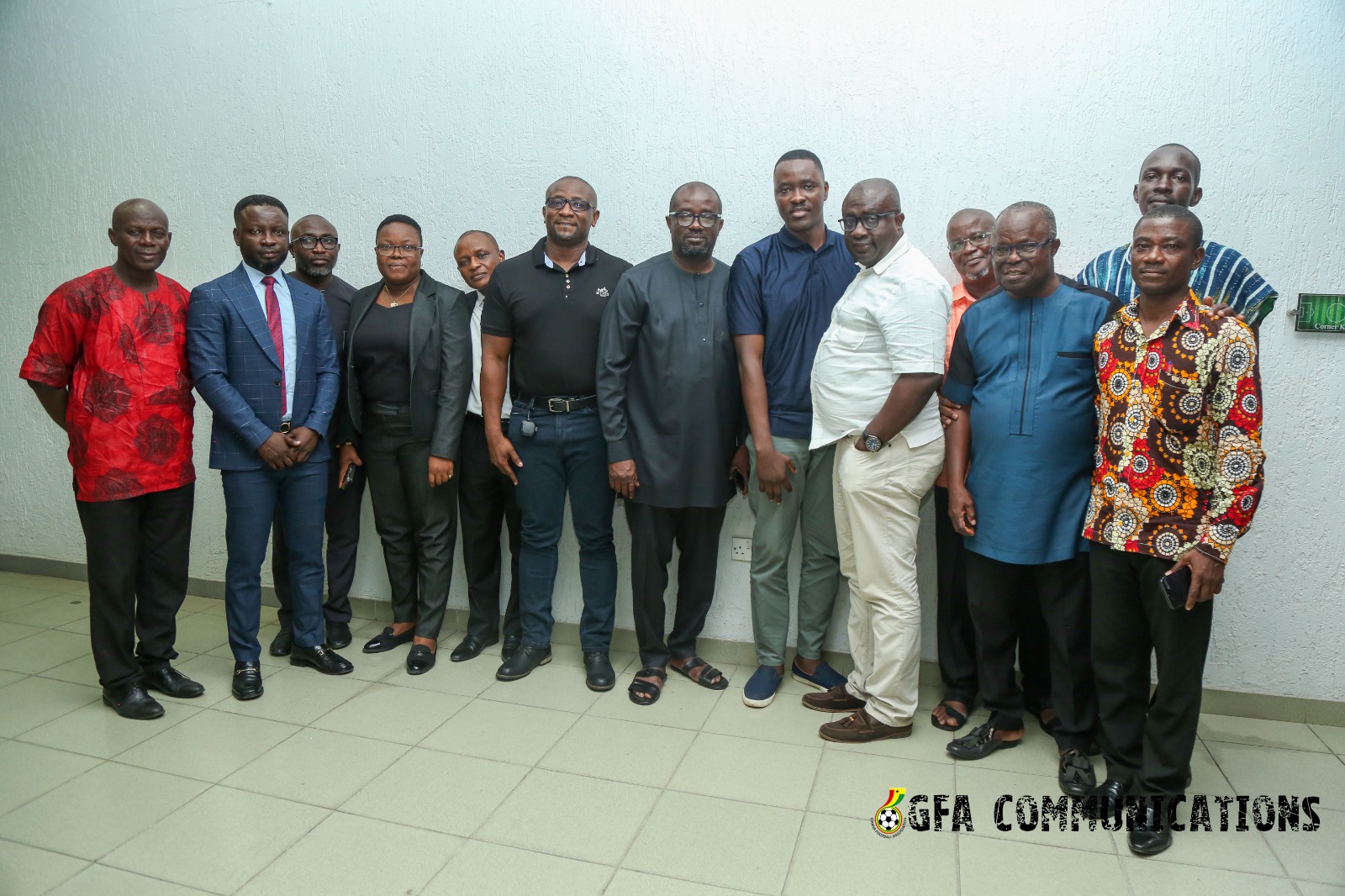 Family of the late Thomas Richard Kofi Atifu and the leadership of the Referees Association of Ghana have called on the Executive Council of the Ghana Football Association (GFA).
The visit was to officially inform the Council about the passing of the retired Referee who was a member of the Referees Technical Instructors Committee before his demise.
The bereaved family was represented by Kwame Atifu (Brother) and Albert Atifu (Son) whiles George Saijah (Chairman), Alex Annin (Deputy General Secretary), Christine Zigah (National Treasurer), Tetteh Opai (National Fitness Instructor) and Nii Adjiri Barnor (Greater Accra Regional Chairman) represented the Referees Association of Ghana.
The family thanked the GFA for their support during the period of admission at the Greater Accra Regional Hospital.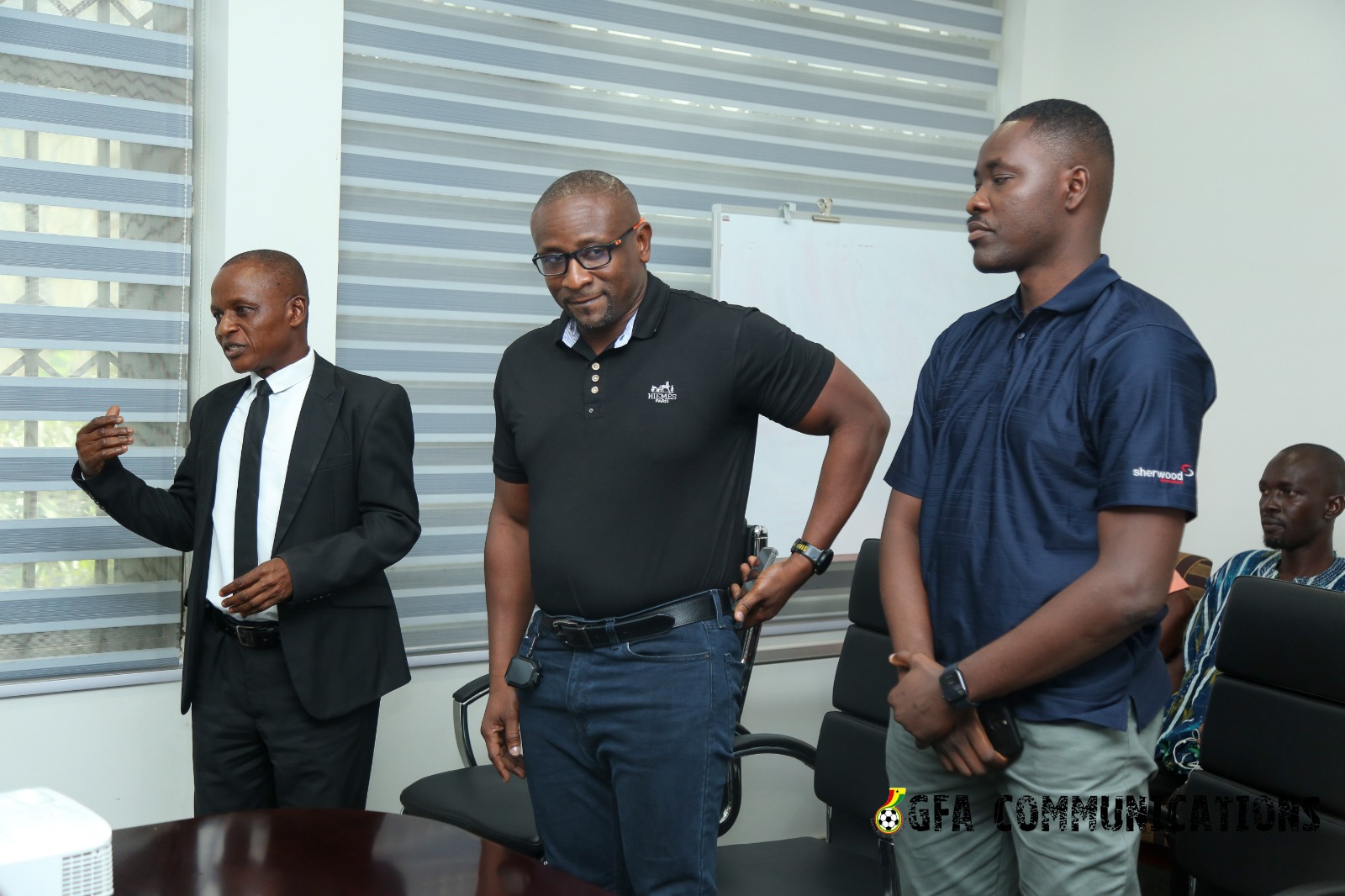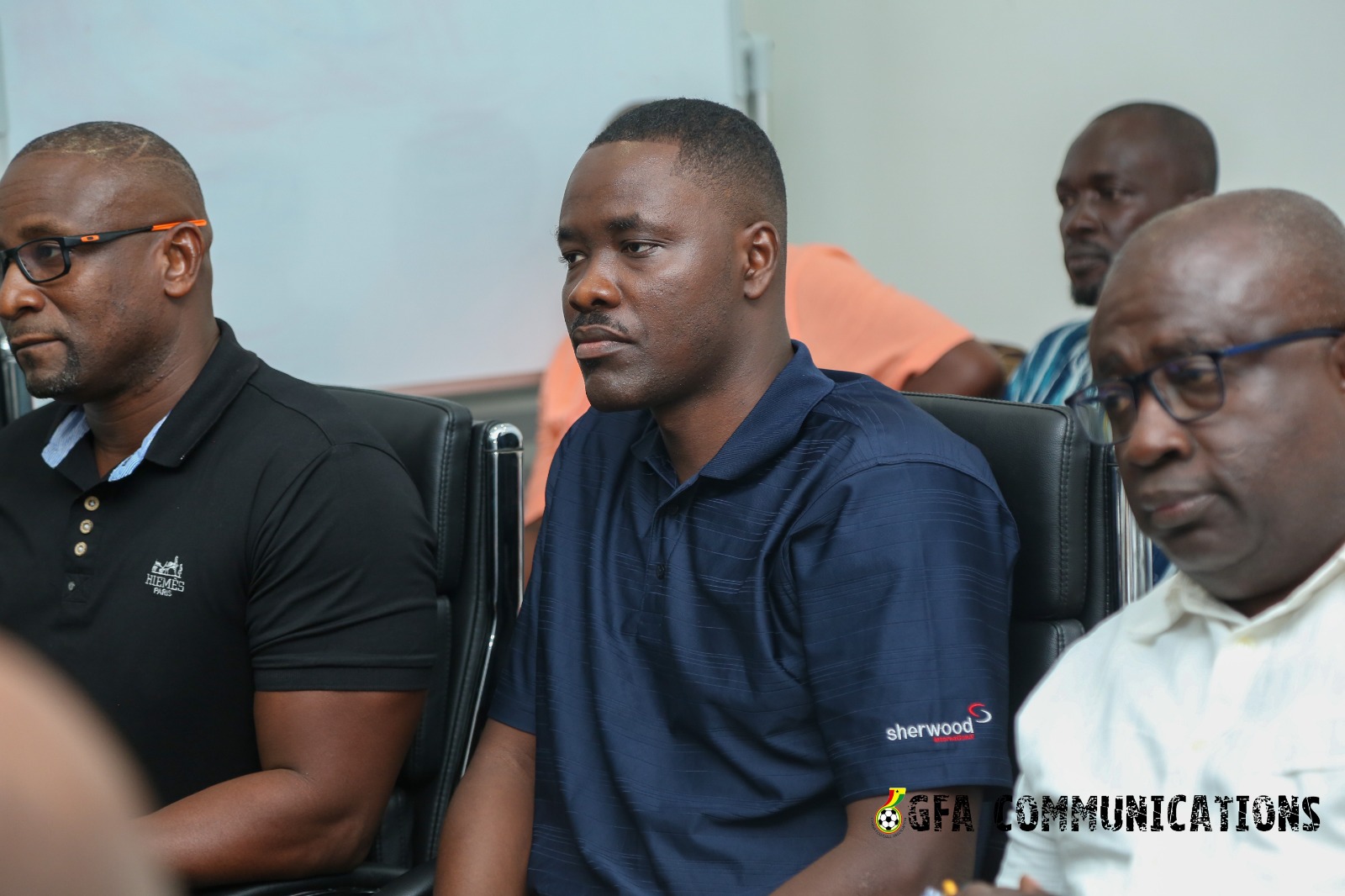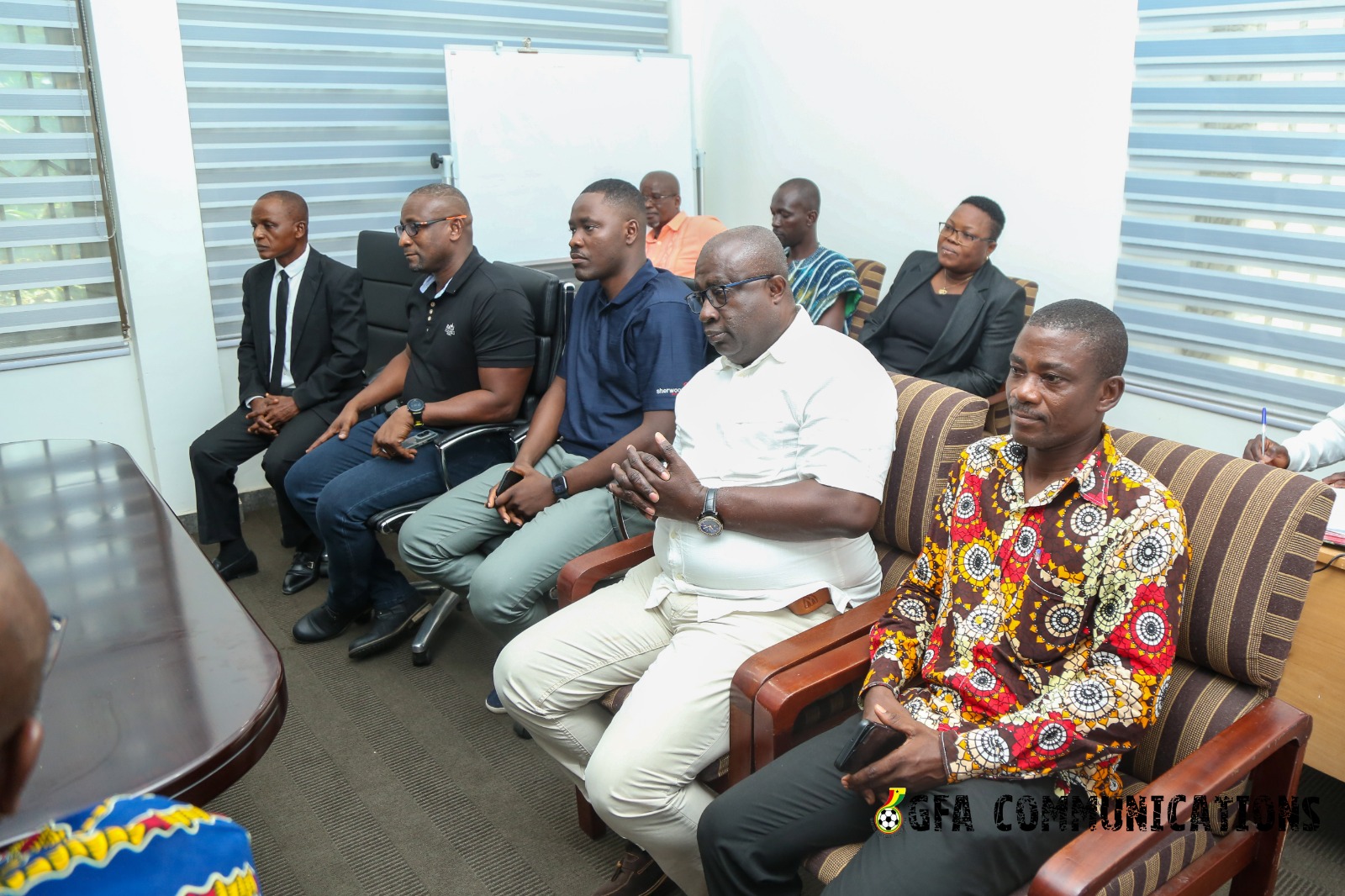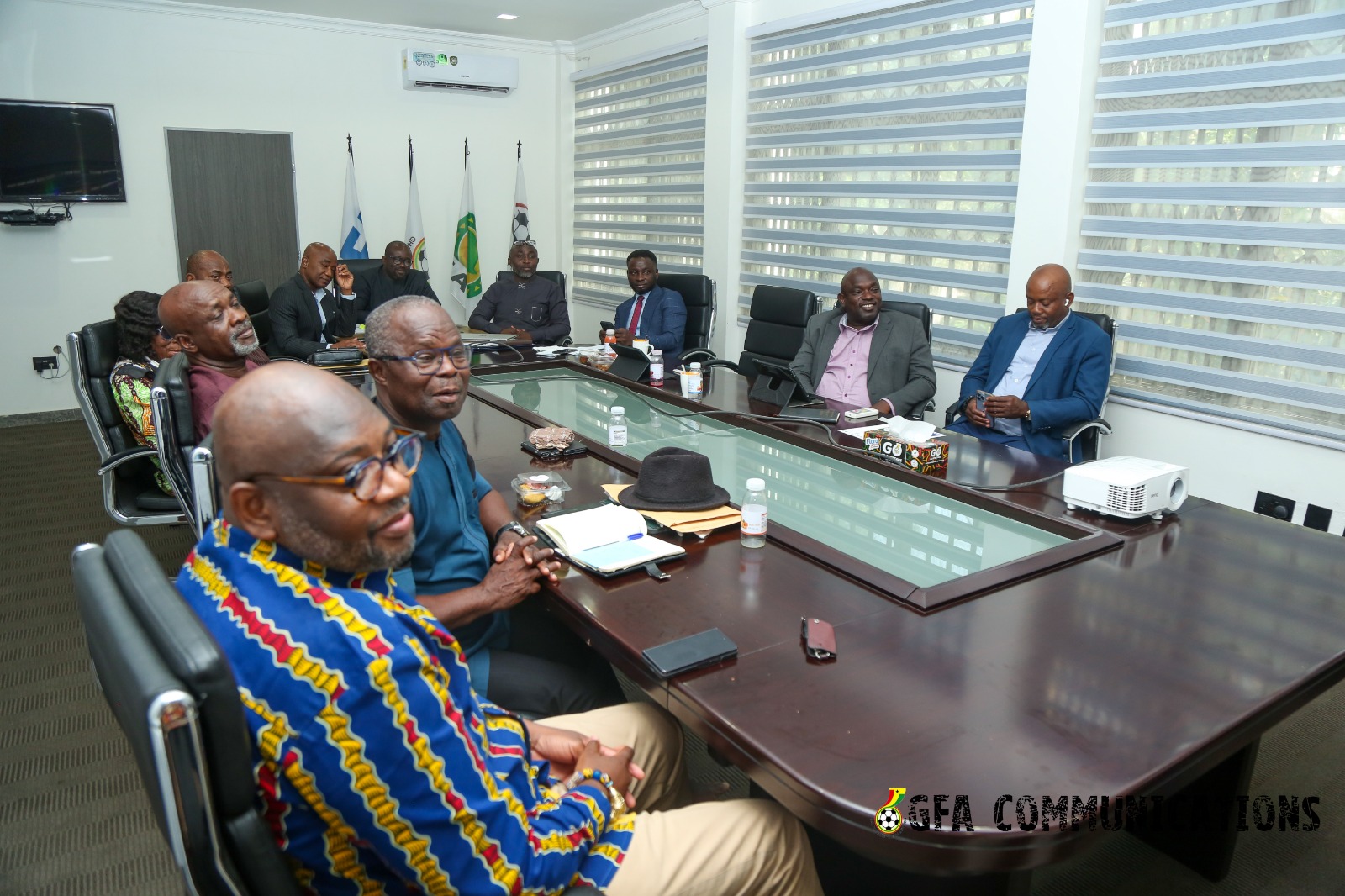 Retired FIFA referee Richard Atifu passed away on Friday, April 14, 2023 after being involved in a car accident on Sunday, April 2, 2023 at Sege Junction on his way from a funeral at Ada Foh.
The family will hold a Memorial Church service on Thursday, April 20, 2023 at the Roman Catholic Church at Tarkwa.
May his soul Rest In Peace!
GFA COMMUNICATIONS