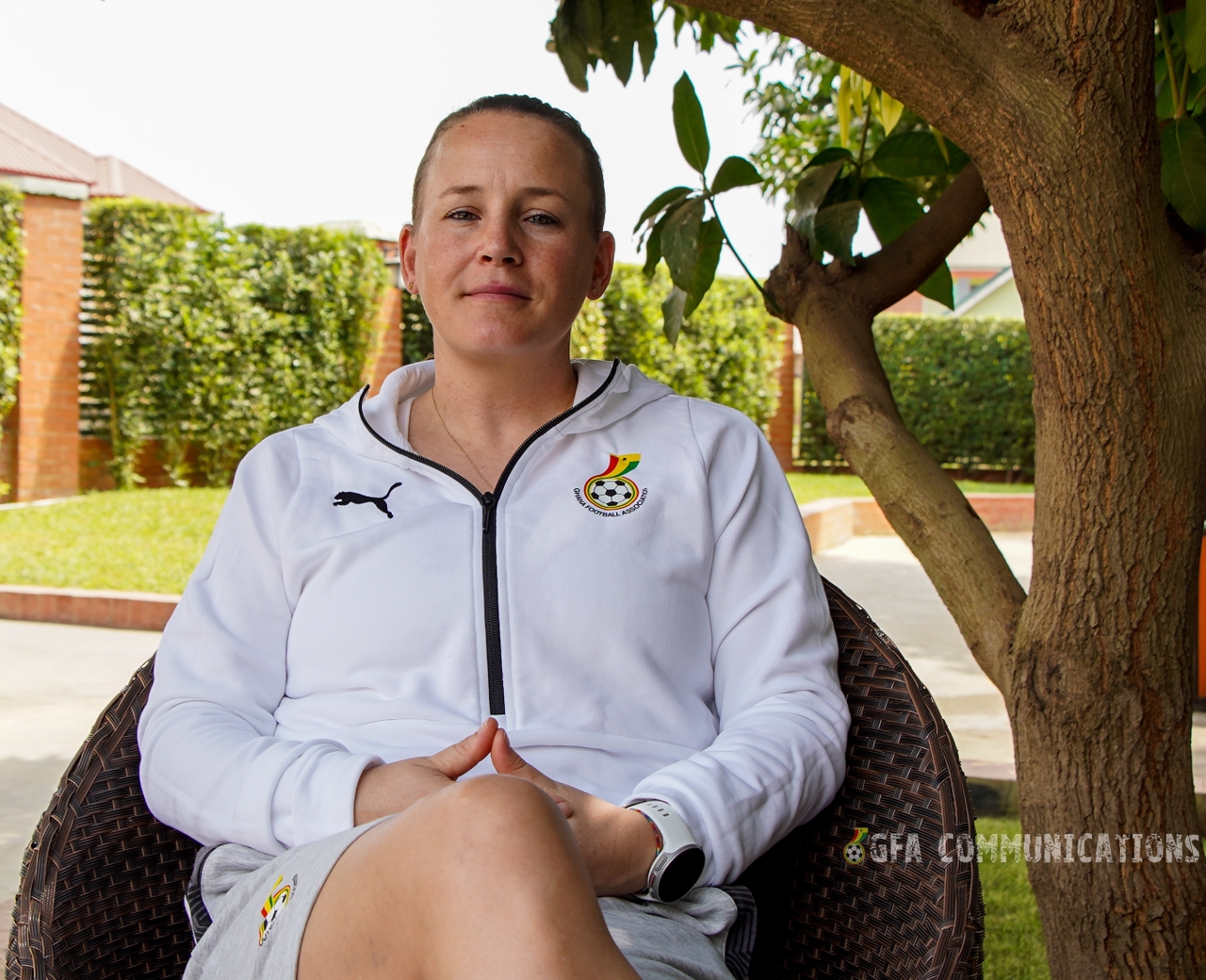 Nora Häuptle has hit the ground running in her new role as coach of the senior Women's national team – otherwise known as Black Queens. The former Swiss International who was appointed last week, is working with some selected players at the Ghanaman Soccer Centre of Excellence at Prampram as part of the journey towards the 2023 WAFU Zone B Cup of Nations and qualifiers for the 2024 Africa Women's Cup of Nations.
According to the coach the objective is to create a fluid selection and scouting policy for players both locally and abroad.
Nora Hauptle has been speaking to ghanafa.org about the magnitude of work, knowledge on Women's football, new staff, restoring the lost glory and the way forward for the Black Queens.
Read on for the full interview with Matilda Dzimedo:
On decision to pick up the Black Queens job
First of all, I had great talks with the leadership of the Ghana Football Association, the President and the Technical Director. They played a major role for me to come to Ghana. For me it is a very, very interesting project with huge potential. I already joined the Black Princesses last summer for the World Cup in Costa Rica as Technical Advisor and also the girls convinced me so I can say it is a summary of the above.
On reception in Ghana
I had a great touch down last week here in Accra. I arrived safe and sound and off course there is a lot of heat than in Switzerland, we are in the period of snow so it is a little change of 40 degrees but I adjusted myself. I have met a lot of people already, I met my staff, the President, General Secretary and all the leadership and now we are in Prampram already providing our first camp so I had a very good start.
On career path and coaching experience
I was myself a player and I played in the Switzerland national team, also played abroad in the Netherlands so I made my experience as a player before I got empowered to coach U-15 boys. I took the chance to study for my A license which was a great ride and I learned a lot. The Swiss FA invited me to coach U-19 national team for 5 years. We played European championships, got to the semifinals and we built a lot of talents there. When COVID came, I went to the Bundesliga to coach SC Sand which happen to be a club side so I know a bit of club side and national side. I also studied for my PRO License in Switzerland and finally now I am here.
On how prepared she is for the Black Queens job
The Black Queens head Coach is a very big task but off course I feel prepared for this task. First of all I see myself as a manager and I want to surround myself with a lot of good people which I can empower. I have knowledge on education and development as a manager and I see a lot of potential in Ghana, and we need to provide this development so I think I have the skills which I can bring on board and in return I also want to learn a lot of the culture here.
On knowledge on the team and women football in Ghana
I made a lot research first also had my first attachment last year with the Black Princesses. I got the impression from the work as a first attempt and so I saw the football culture. The Ghanaian people like to possess the ball an impression of the playing style and then I started to scout for the players. At the moment we already found 35 players playing Abroad which can play for Ghana. This week the first batch of players are in Prampram and next week again we invite another batch to screen them. There will be a bit of foreign and domestic players and out of this big pool we want to create a good squad. Next thing is also to visit the clubs and screen the players in various competitions.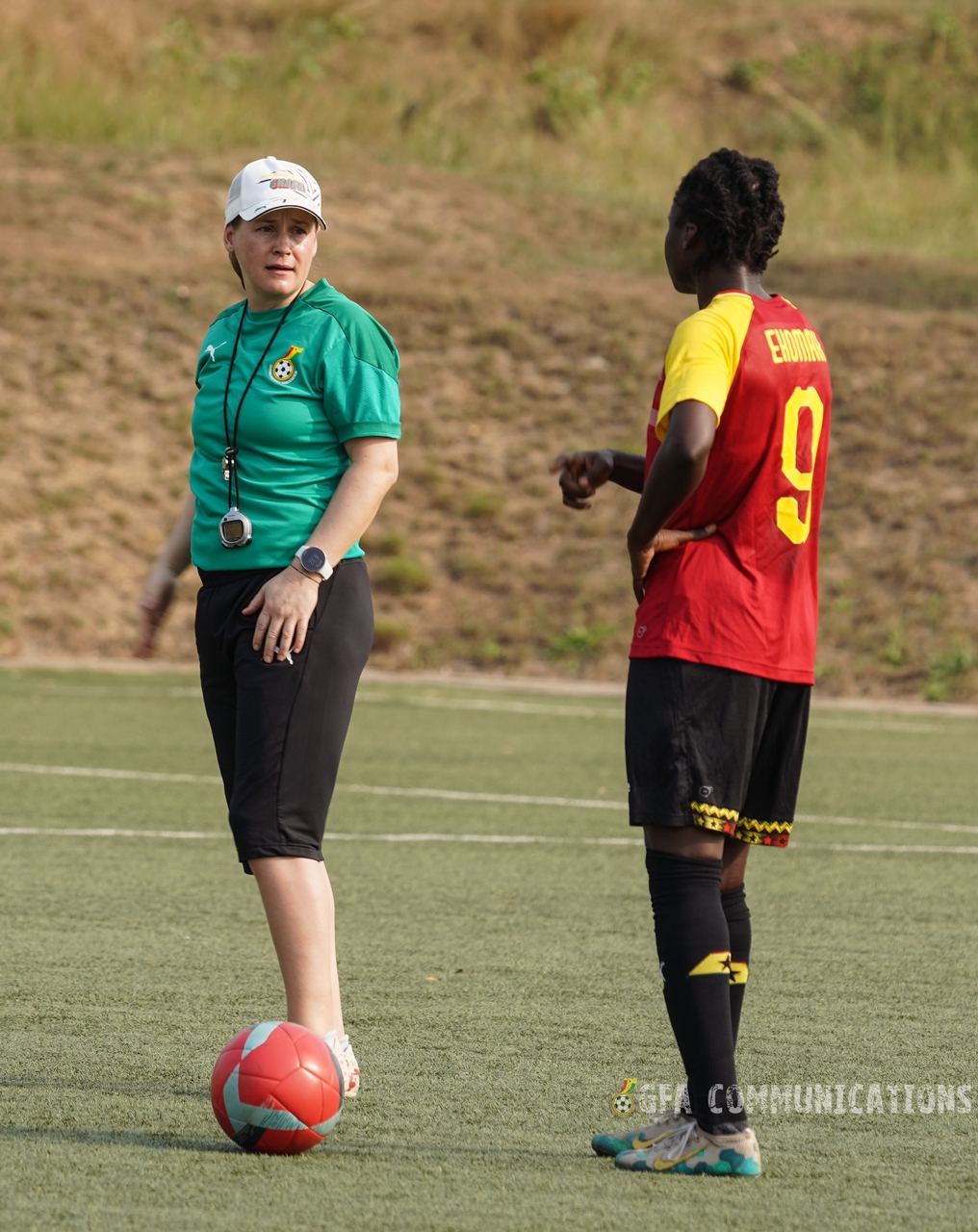 On meeting backroom staff
I requested that the FA provides me with staff members working directly in the championship which can support me. I met them last Friday, had a very, very good impression about the technical staff in a meeting to share the values and our mission.  I believe that they are all ready to develop and this is for me one of the most important skills of my staff members and that we can develop each other to achieve a lot of success.
On how to restore the lost glories of the Black Queens
I know that the Black Queens have been Africa's top number 1, attended the World Cup in 1999 and 2003 and so on but the performances have dropped a bit in the last years. We are well aware of that and so we created the new mission called "VOLTA". Volta is a big river in Ghana and it is a Portuguese word and means "TURN". So now with my appointment we want to make the turn towards success again and off course it is not just happening. We need high commitment from President to all the leaders, Technical Director, the Ghana FA hoping they will support us and provide all the necessary investment so we can fulfill this. Again, it is about bringing the right players in the national team. So many players who play in very good leagues abroad and we need to work to bring them in. My job is to get in contact with them, call them and to invite them back to the Black Queens but they also need to give back commitment. I only want to work with players who will commit with their full hearts for the Black Queens. The next step is that we need to work a lot, play a lot of highly competitive games so we can measure ourselves. Because we need to have big challenges so we can grow and we have a lot of tournaments Infront of us but we need to do friendly games against the best opponents in the world, put in a good strategy and principles on the pitch. We also need a lot of leadership and that will be in the "MISSION VOLTA".
On Ghanaian culture, music, language and food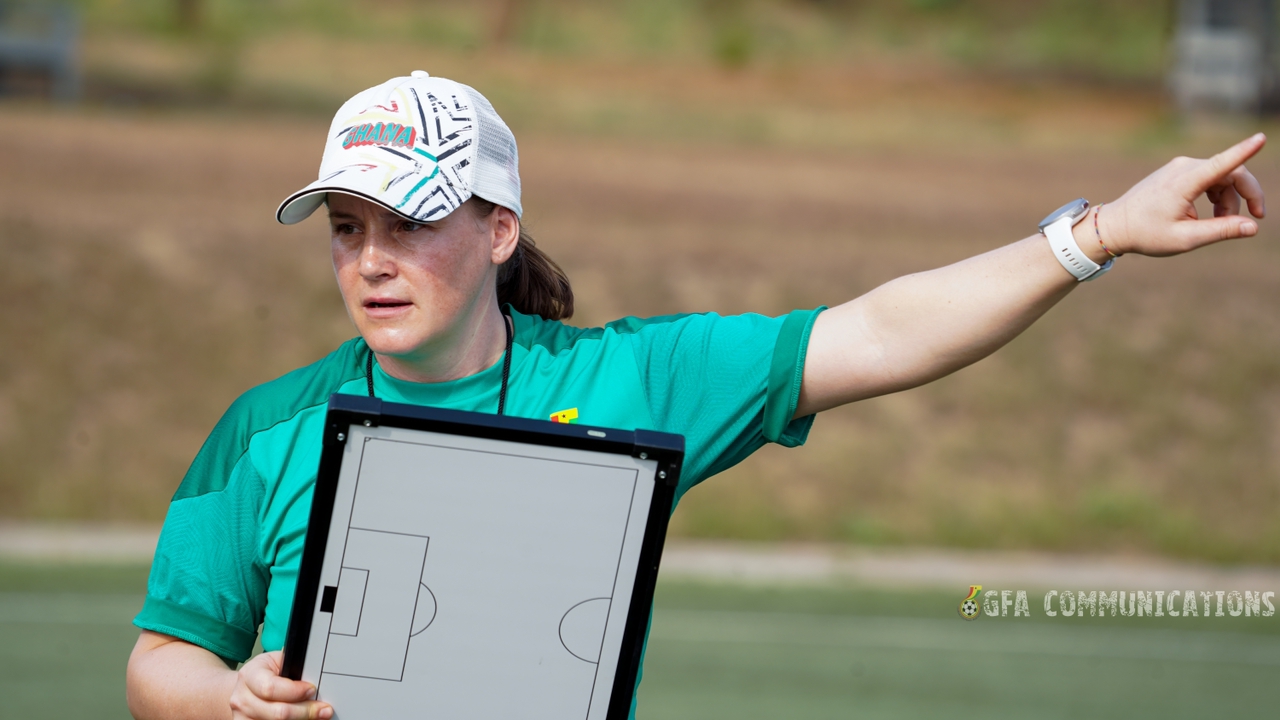 I enjoy my stay until now. The food is good. Actually, I have a lot of fun every day I laugh a lot of times because the Ghanaian people are of great humor and off course I also dive into the culture. I learn a little Twi, "3tisen: 3y3" I try to connect with the people I also know kenkey because at the World Cup, my people were not happy when there was no kenkey. I try to know about the culture.
On her interaction with the first batch of players in Prampram
We call up the first batch of 45 players where we asked the clubs to suggest players for us because I want to take the clubs in the boat and also hear their opinions. They are playing every week and the coaches know them very well. We have a very diverse group here with U-20 players and senior players mixed up so the range is very wide . The objective is to scout but we ask them for commitment cause they need to put out their best on the pitch. They are working hard and we also have some fun beside.
On her shirt and long-term projections
When I start with the team, I want us to be successful and win tournaments but it is not about just wanting to win or go on a ride but we need to initiate the process which is key. Normally I like to work and create like a state, powerhouse. A state is a foundation to create a clear vision so we want to get back to the number one of Africa and the basis to have clear values. First, we are starting as a team with clear values, create an identity together and then we can set our goals of playing in the African cup again. We are also focus on creating the mission Volta with our playing principles with which we need to train on the pitch.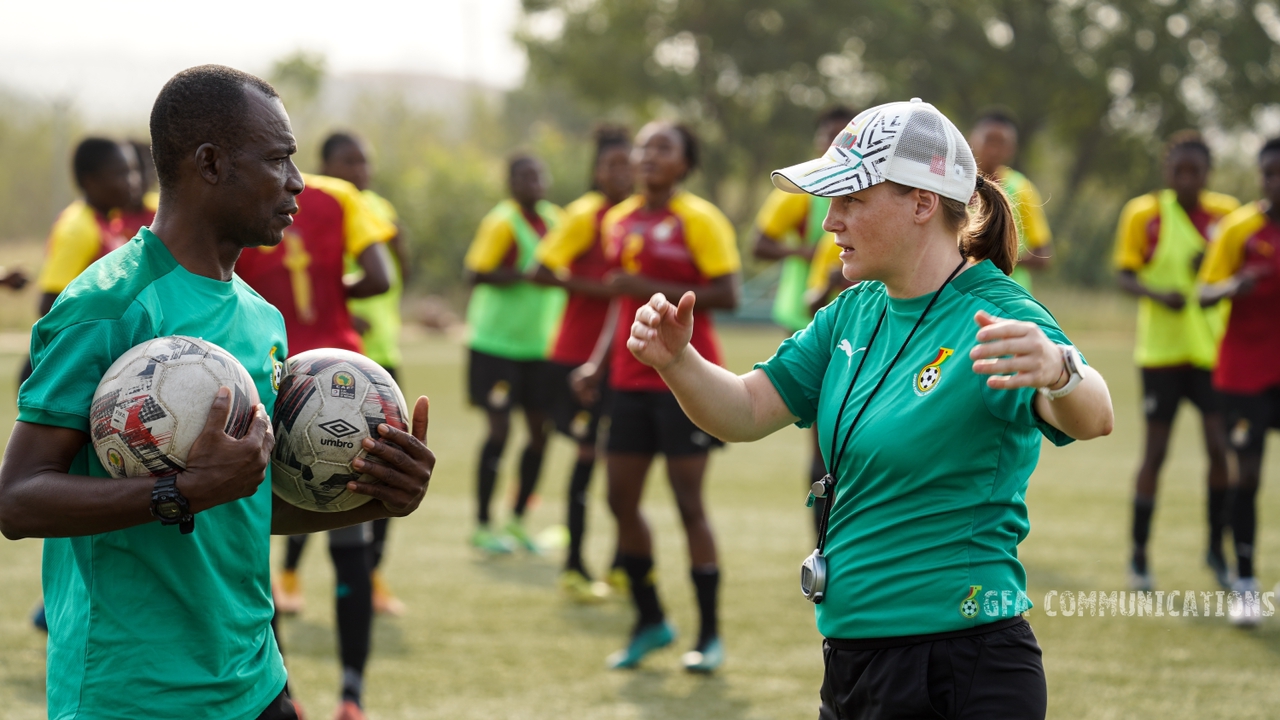 Final words
It is about bringing the mission Volta to success this is really our objective but for me it is about much more not only about football and Black Queens head Coach role. We also need to speak on diversity that our group is very diverse and we don't judge on age, sex, skin color etc.  It does not count with us we just judge our group on entities that we can influence the people on growth mindset and development in our sport. I think this is much more than only winning matches. In the end I hope the whole Ghana is supporting us, standing behind us, attending our games and we want to make them proud.
GFA COMMUNICATIONS