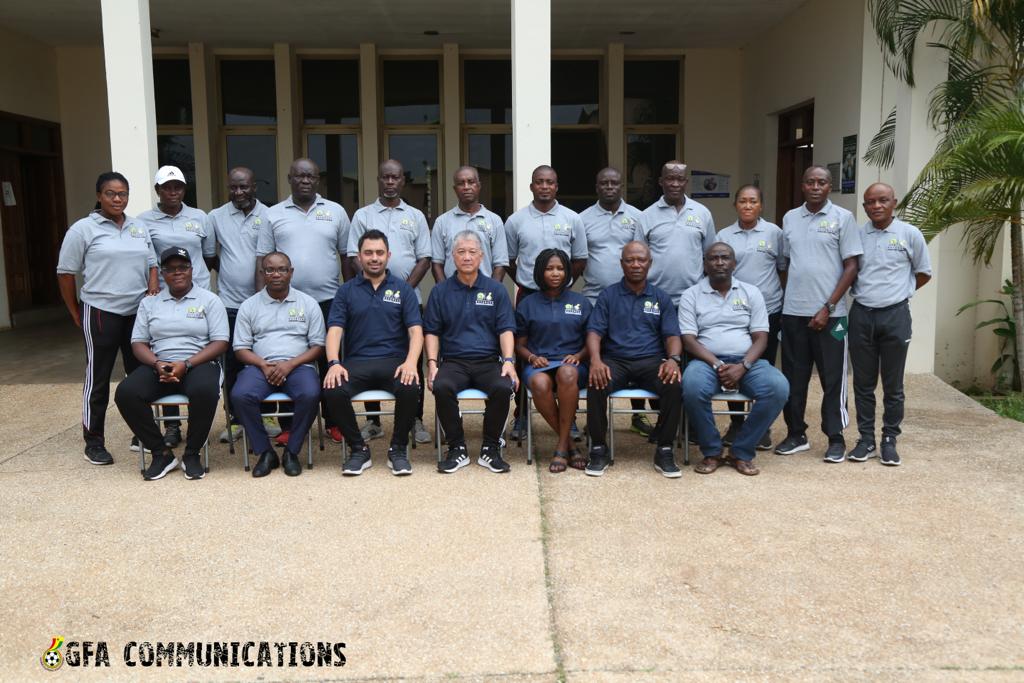 Eighteen Ghanaian Referee Instructors have begun a five day training Workshop on CAF Referees Education and Learning programme – others known as REL at Prampram.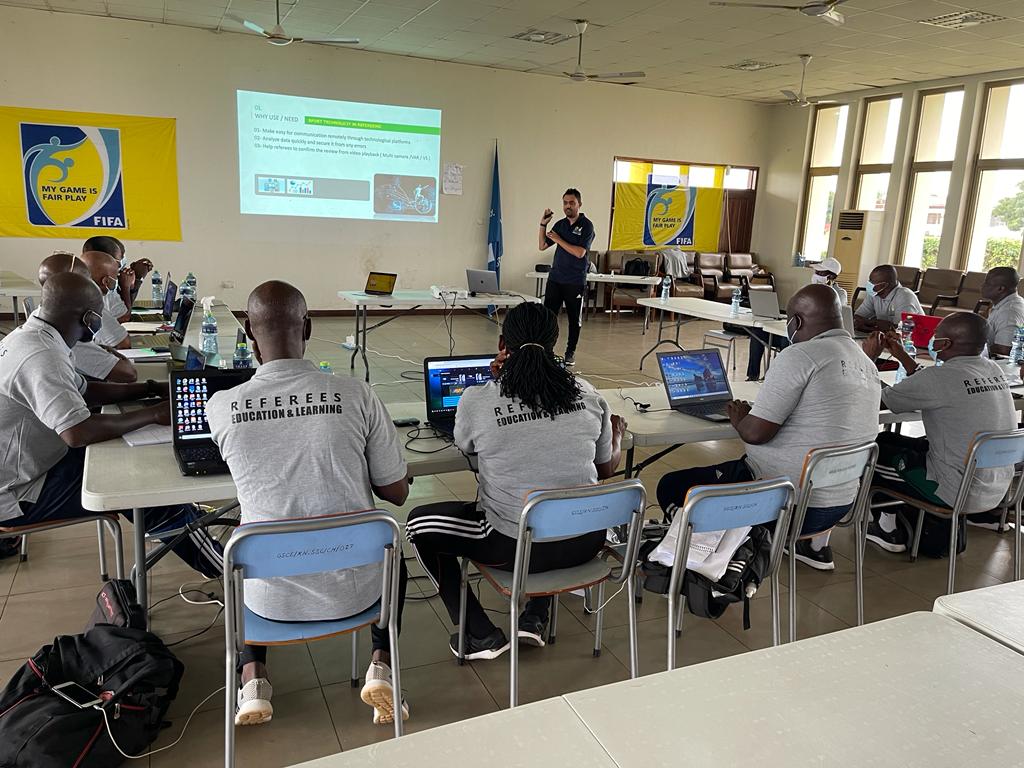 The course which began on Saturday, October 9,  will end on Wednesday, October 13, 2021 at the Ghanaman Centre of Excellence at Prampram.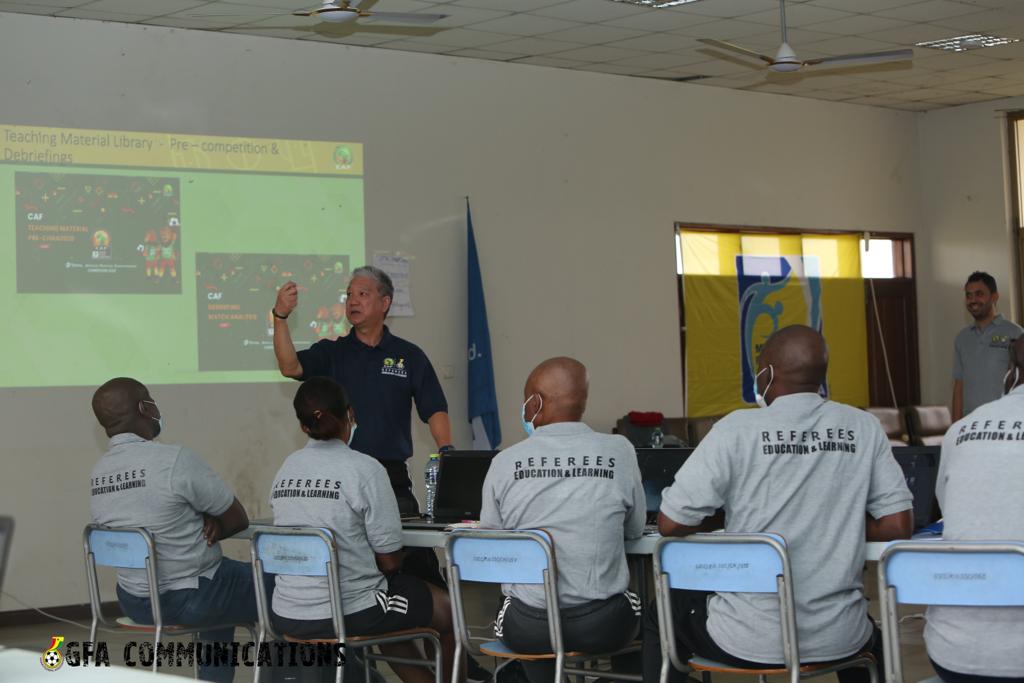 The CAF REL training - a newly introduced Refereeing software that is used to analyse referee performance and match analysis to rate and asses the general performance of Referees after competitions and Tournaments would help the Referees Department of the Ghana Football Association to assess officials during and after competitions for proper evaluation and ratings.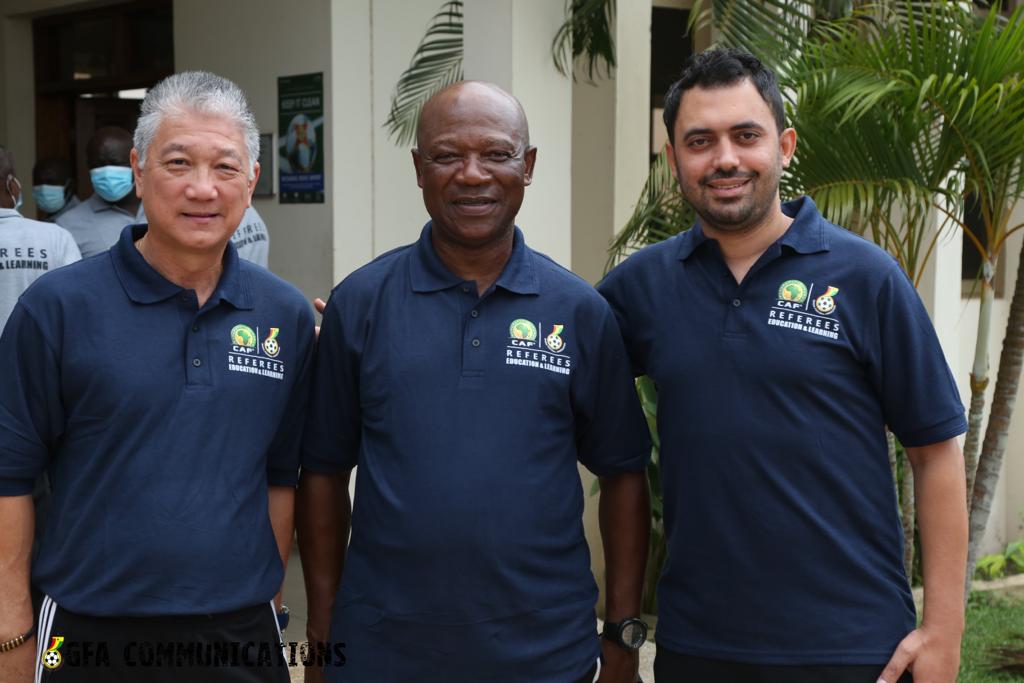 The course facilitators include ace FIFA retired referee Lim Kee Chong and Ramy Gamal – the IT Manager of the Confederation of African Football (CAF).
Aside the 18 Referees instructors, staff of the IT and Communications Departments are also taking part in the course.
The REL training is one of many interventions that have been introduced by FIFA, CAF and the GFA to help Ghanaian referees improve their performance in both domestic and International assignments.
GFA COMMUNICATIONS