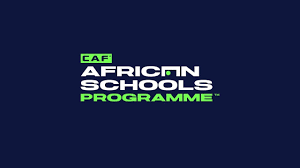 The draw for the 2nd edition of the African School Championship zonal qualifying tournament will be held on Wednesday, September 27, 2023 at WAFU-B headquarters in Abidjan, Ivory Coast at 10:00 a.m. GMT.
This season edition will see U15 National Teams from Schools compete rather than the particular schools.
Season two of the successful CAF African Schools Football Championship kicked off with the launch of the registration period for the 2023/24 edition, as Schools prepare their U15 Girls and Boys team to compete for the ultimate prize of being crowned Continental Champions.
While Football is at the heart of the CAF African Schools Football Championship, the Programme has a number of impactful elements, including the "Young Referee Programme", the "Young Reporter Programme" and the Safeguarding.
These elements make the CAF African Schools Football Championship a legacy movement aimed at developing future African leaders on and off the field.
The Zonal Qualifiers between October to December 2023 with the Continental Finals being played in April 2024. The venue will be announced by CAF in due course.
CAF Director of Member Associations, Sarah Mukuna said: "The success of African Football is largely dependent on a strong foundation which CAF is laying through the CAF African Schools Football Championship.
The bold vision by President Dr Motsepe has resulted in Africa being global trendsetters, with the programme being a first of its kind. We look forward to yet another successful season of the CAF African Schools Football Championship."
GFA COMMUNICATIONS