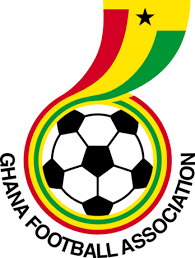 January 17, 2018.
The Normalisation Committee is leading the reemergence of domestic football, the game that so many fans have missed for months. The Normalisation Committee has decided to restart the local game. This will support clubs and most importantly players to return to the normalcy.
This decision comes after many weeks of repeated engagement with all football stakeholders. In particular engagement with Premier League clubs, First Division clubs and representatives of women's football clubs. The focus of these engagements was to design a format to restart the game with funds available.
The normalisation tournament has been designed to include all Division One and Premier League clubs from the outset. A separate programme will be established for women's and Division Two clubs.
The initial focus was on a format that would see the tournament end on the 31st of March. However to accommodate all clubs, the competition will go on longer than the end of March.
The Normalisation Committee appreciates the support of the government to provide funds for the competition as sponsorship of the game has been limited. Taking the lead in funding to start the game afresh opens the doors for other well-meaning sponsors to come on board.
Admittedly, as the process of normalising football continues, this tournament will be an opportunity for all parties to commence the process of operationally running the active game differently. This restart creates an opportunity for all to get involved in a new phase of Ghana's football story!
We commend the media and all who have stepped forward to offer ideas. In addition to ideas they have helped communicate and educate the public on what is at stake.
Hopefully we shall soon collectively jubilate, embrace in unity to dance a new and long-lasting Akwaaba song to the rebirth of a healthier Ghana Football Enterprise in which reasonably well-paid players play their hearts out, fans are excited and fill the stadia, referees are real referees, sponsors are sponsoring, domestic leagues are thriving, our local football cubs have become profitable and to crown it all our national male and female clubs are reinvigorated and our dear flagship team, the Black Stars, are serious contenders to win the World Cup!
Welcome to the future…
                             End.
GFA