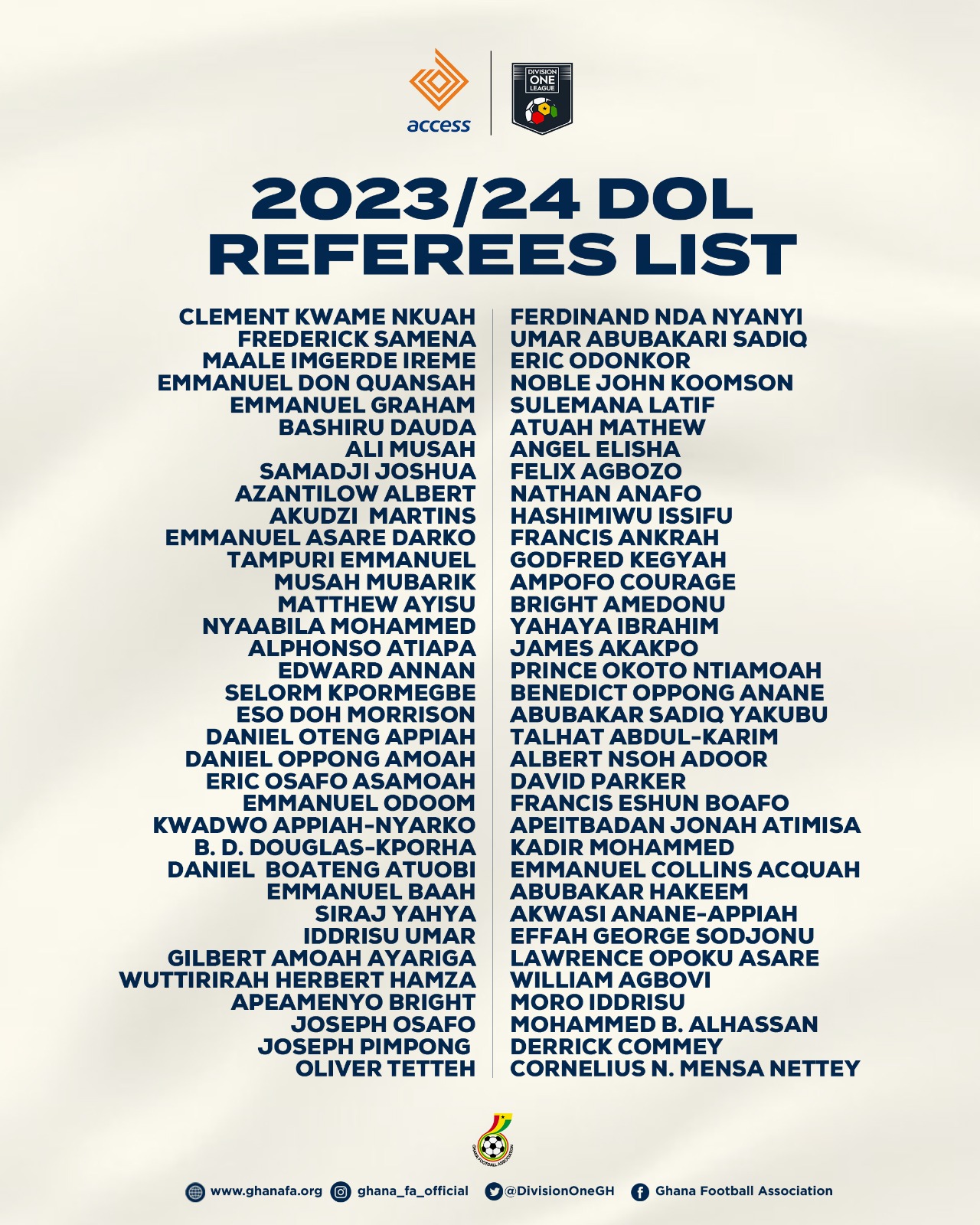 Division One League Referees and Assistant Referees will begin a training programme at the Ghanaman Centre of Excellence ahead of the start of the league on October 5, 2023.
The course which will be done in two batches will be held on September 21-24, 2023 and October 1-4, 2023.
The course includes Fitness tests and the newly introduced Technical exams and Disciplinary checks.
The Referees Department has also instituted a number of programmes to improve refereeing going forward.
They include, weekly video tests, periodic written test on the laws of the game (LOTG) at least 4 times this season, Compulsory mid- season fitness test and a mandatory fitness test to be decided by the GFA.
Here are the Referees and Assistant referees for the season: