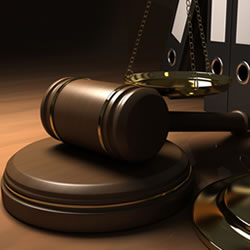 The GFA Disciplinary Committee "A" has imposed a fine of GH₵500.00 on Bibiani Gold Stars after being charged on a count of misconduct in respect of their GN Bank Division One League match against Ebusua Dwarfs at the Duns Park in Bibiani.
THE CHARGE Bibiani Goldstars SC was charged with one count of misconduct with regards to the GN Bank Division One League match between Goldstars SC and Ebusua Dwarfs FC played at Bibiani. It was alleged that around the 43rd minute of the match, when an offside decision was taken against Goldstars SC, Goldstars SC failed to control the club's CEO and supporters when the CEO invaded the field of play without permission to protest against the decision which incited the supporters to throw objects onto the field of play in violation of Article 58 of the Disciplinary Code and Articles 35(1)(a), 35(4) and 35(7)(d) of the GFA General Regulations.
DEFENCE Bibiani Goldstars FC pleaded not guilty to the charge in its Statement of Defence signed by Mr. John Kwasi Adu and waived the club's right to a personal hearing but submitted a written statement to defend itself against the charge.
PROCEEDINGS AND FINDINGS The Committee considered the depositions in the Charge Sheet, the Statement of Defence and the reports of the match officials of the match.
Bibiani Goldstars FC explained that the club had no one with the title CEO and that "it was wrong for someone to assume that the so called "CEO" did not take permission to enter the field of play". The club however did not deny the throwing of objects by the club's supporters.
In respect of the charge against the supporters, clubs must be mindful of Article 35(4) of the General Regulations which states that "the Association shall hold clubs responsible for the misconduct of their supporters before, during and after a match".
The Committee is satisfied with the evidence before it that the conduct of the supporters of the club amounts to misconduct and a breach of the GFA Regulations. There is a huge responsibility placed on clubs with regards to the behaviour of their supporters and as such the Committee urges all clubs to continue to educate their supporters.
DECISION
That the Committee, having satisfied itself that the evidence adduced before it supports the charge of misconduct, hereby imposes a fine of Five Hundred Ghana Cedis (GH¢500.00) on Bibiani Goldstars FC to be paid to the GFA within fourteen (14) days upon receipt of this Ruling, failing which Bibiani Goldstars FC shall automatically forfeit all subsequent matches after the said deadline in accordance with Article 15(b) of the GFA Disciplinary Code and Article 39(8)(b), 39(8)(d) and 39(8)(f) of the First Amendment to the GFA General Regulations.