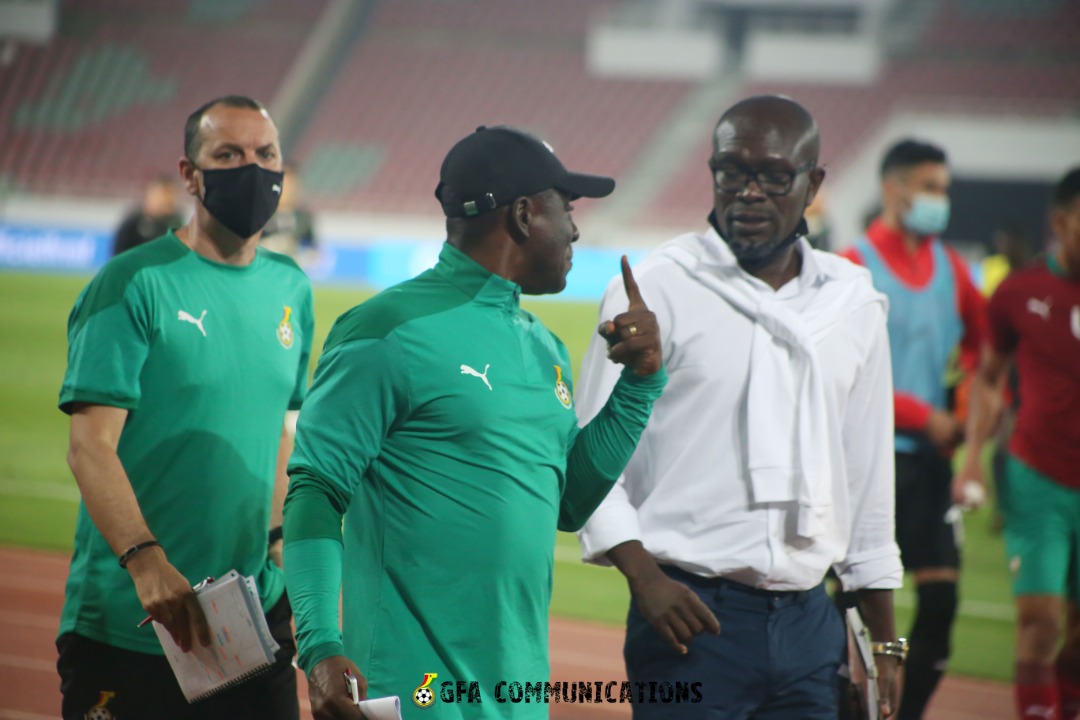 Our Head coach Charles Akonnor spoke to ghanafa.org after the International friendly against Morocco. The Black Stars lost 1-0 to the Atlas Lions of Morocco at the FAR Sportive stadium in Rabat on Tuesday. In this interview C.K Akonnor touches on team performance, progress of the team, Razak Abalora, Mohammed Kudus and next game against Ivory Coast. Read on for the full transcript:
On performance of the team
In my opinion we didn't look bad at all, first of all it was important for me to see how discipline we could play, the team spirit, work ethics, we showed great understanding of how to play. Obviously we played against opponent who have been very, very good in previous matches and like I said earlier on they have not lost a match since the 2019 AFCON. We made things very, very difficult for them especially in the first half and in the second half we opened up and attacked. If you look at the way we played the negative part is that we lost so there have been a lot of positives. We have some few guys to join us, if we get all of them and work like this, I think going forward we are very hopeful.
On impression about player discipline and work ethics
There is a way I want us to play, in the previous matches we were not able to play as a team due to many factors. But today, our work ethics, the understanding of roles that each and every one has to play was better. Even though we didn't get a full house from the beginning, the few days we trained was very useful and I think the future looks great.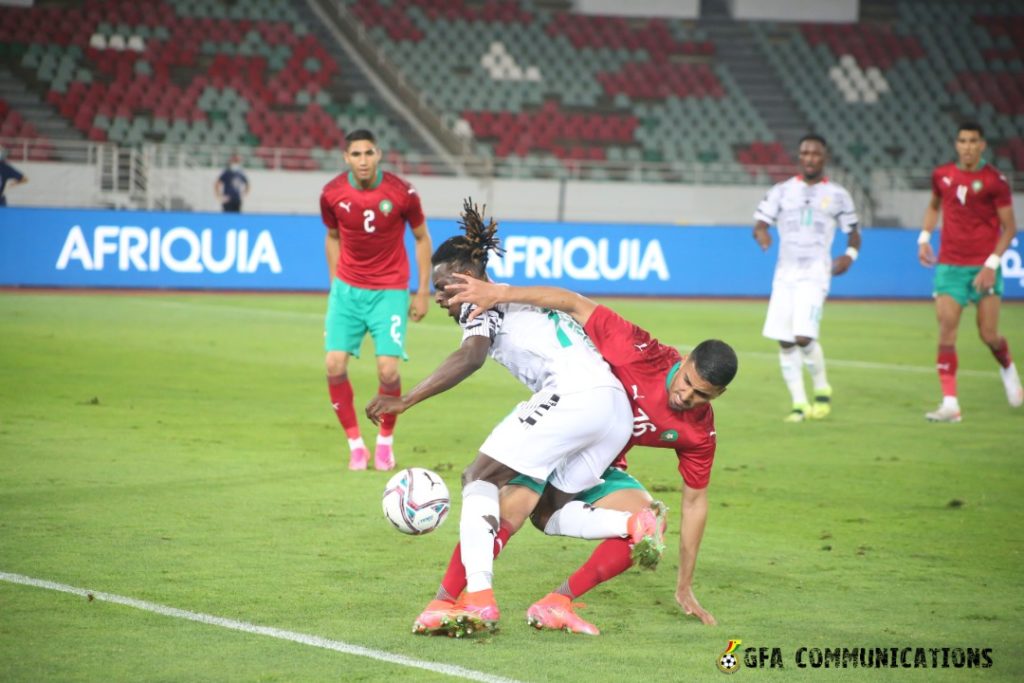 On progress of the team
I am very, very happy. If you look at the understanding, the roles that each of the players played in the game, you compare yesterday's game to our previous other games we didn't see that and so I think speaking to the boys and telling them what I want satisfies me because they did show discipline which made me believe that when I talk to them they listen and Its really, really good. What we need have to do now is how we will attack and how we will create chances to score and I think that will gradually come.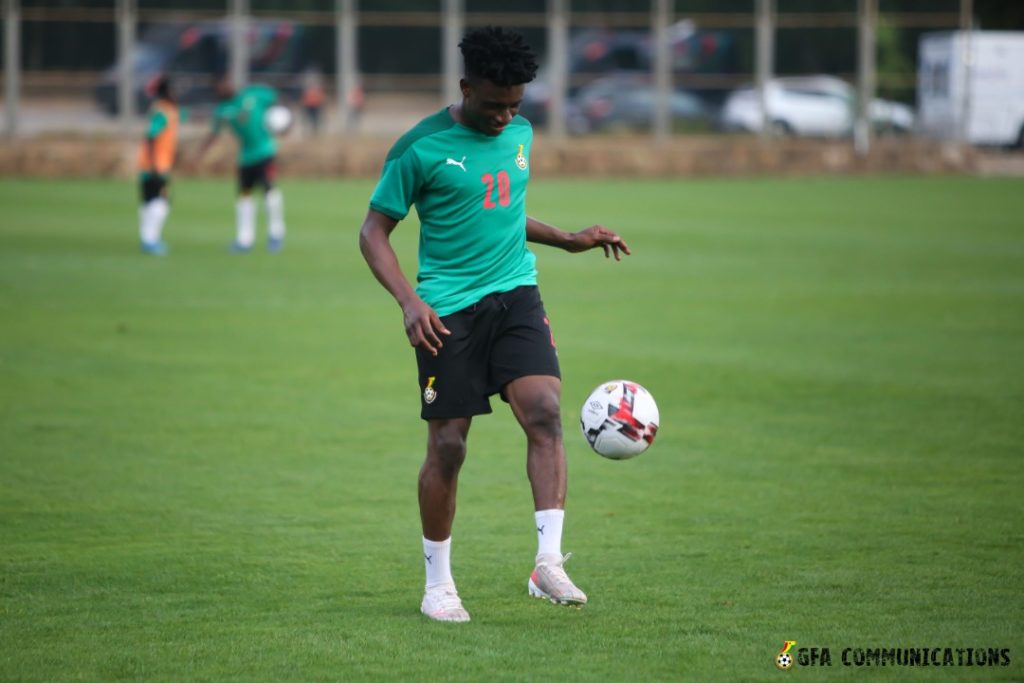 On Mohammed Kudus
He is a good player, fantastic. He can produce magic at every giving time. Our Captain (Andre Ayew), and his brother (Jordan Ayew). We played with some team spirit and understanding and that is what excites me. I am very happy about the way we played; of course I am not happy that we lost so we need to look forward to how to improve in that area and that is my thinking now.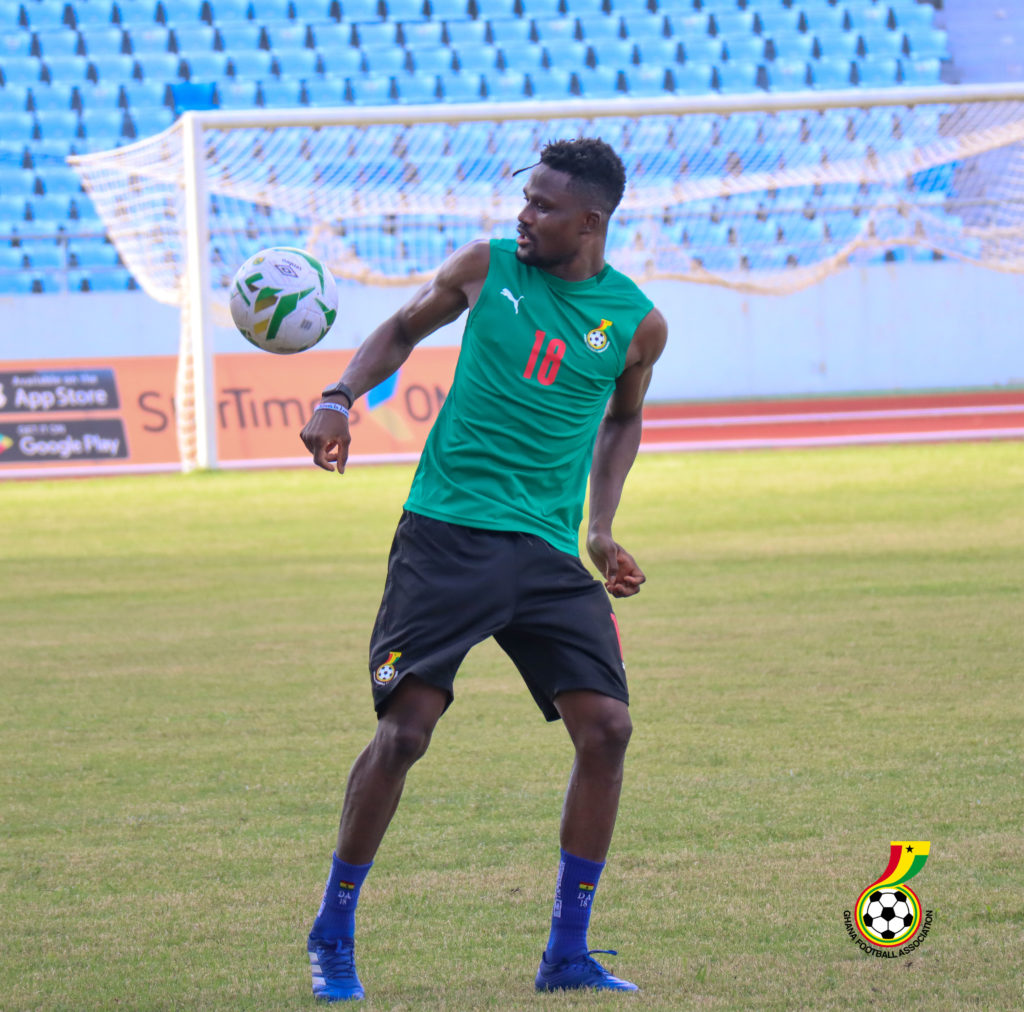 On Daniel Amartey
Daniel is a discipline boy. I have known for a while, even before I became the coach of the Black Stars. When I went to Europe, he was injured so I visited him and spoke to him and waited for the moment. He is a very positive addition to the team, he has been away for a long but there was no sign of rustiness from him even though he has been away for a long time and so you look at the players we have and those who were not here i.e. Partey, Wakaso and others, should we get a full house and abide by the same rules of the game and how we want to play, I think we will do well.
On Razak Abalora
He has made a mistake, he knows himself but we are not in the position to kill him. We need each and every one to be at good level. Yes, we have to move on, we have to encourage him. He is a good goalkeeper. No doubt about that. We will not kill him; we will encourage him on how to improve.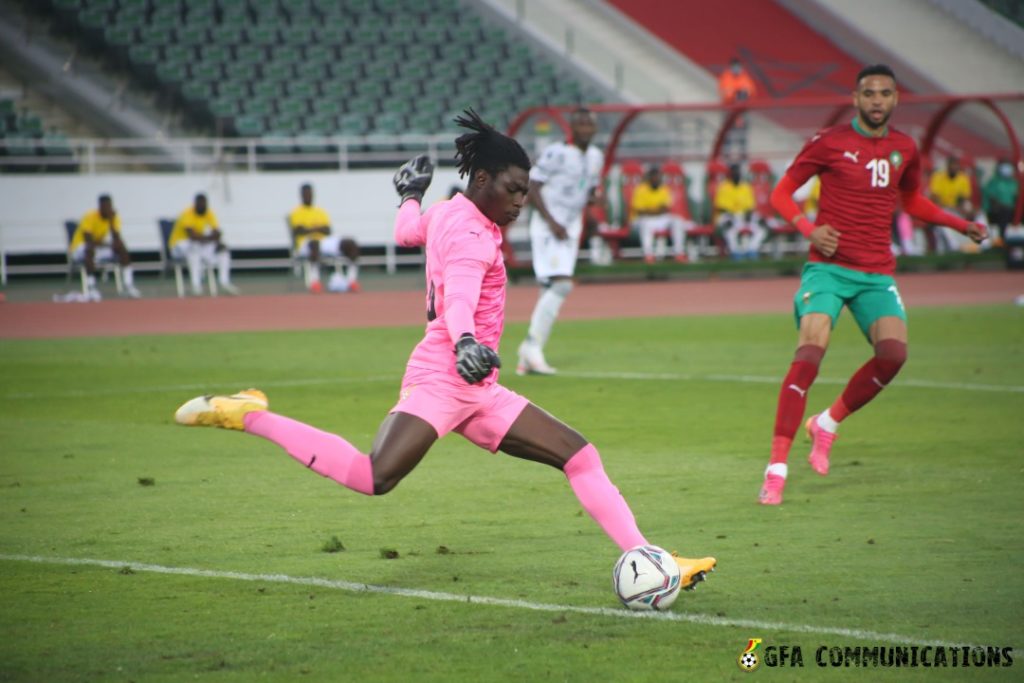 Ivory Coast are next, what happens from now to Saturday
Today, we will have a meeting to discuss the match. What we did right and what went wrong and we look forward to the Ivory Coast match and going to that game, we have to do video analysis and see how bet we can play and of course outsmart them and win the match. We need to win and that is what we are concerned about.
On Morocco bringing the best out of the team and Ivory Coast doing same  
We don't need to destroy what we have done. The discipline, work ethics, cohesion of the team, team spirit, I think we need to keep it going, it's important for us. This is a match to test ourselves and also to see the way forward and the coming opponent, how best we can face them. And once we have done this in a very positive way, even though we lost, we need to take the positives and move into the next match. Of course it will also be difficult – they are a good side and we will go in with respect but we have to know what to do at the right time and we want to try to improve in this area and create chances to score goals.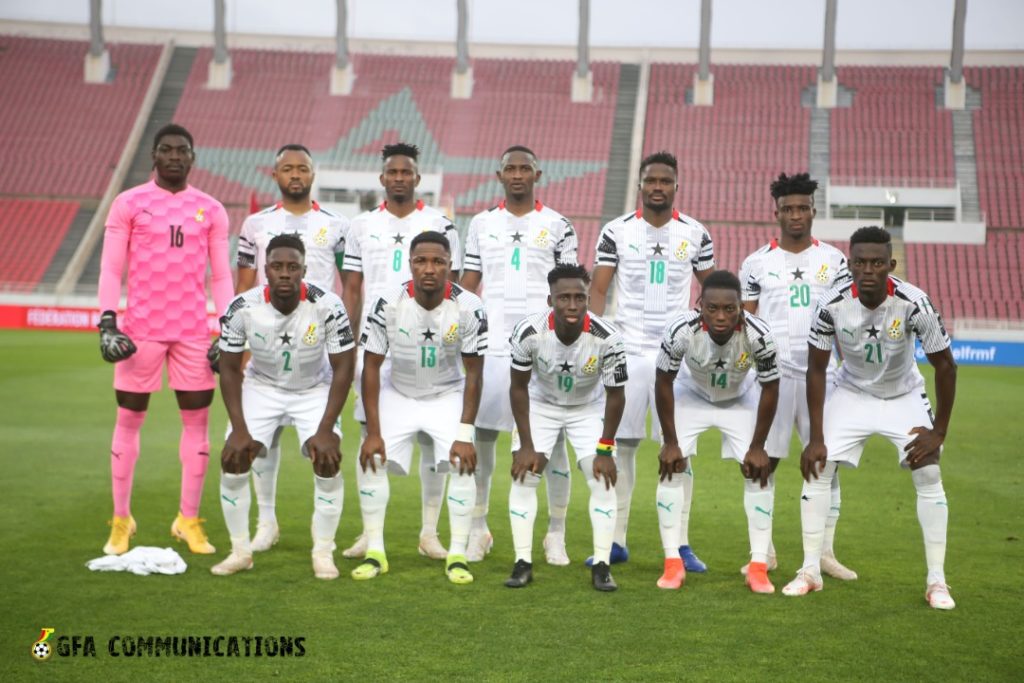 GFA COMMUNICATIONS