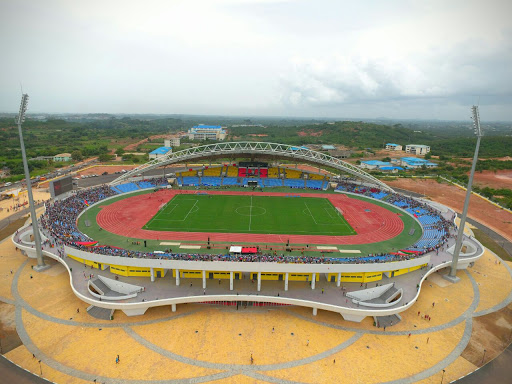 The Confederation of African Football (CAF) has approved the Cape Coast stadium to host the Group stage qualifiers of the Africa Cup of Nations Côte d´Ivoire 2023 - Match Day one clash against Madagascar.
This follows the stadium assessment and inspection process conducted by CAF after a formal notification by the Ghana Football Association a couple of weeks ago.
This was contained in a letter signed by CAF Development Officer Raul Chipenda and sent to General Secretary Prosper Harrison Addo (Esq.) on Sunday, May 1, 2022.
The stadium will be further evaluated on Match Days through the CAF Match Command Center (MCC).
In the event that organizational and stadium technical infractions are noted by the designated CAF officials during matches, financial sanctions may be imposed on the GFA as per the established CAF grid for lack of technical facilities in the stadium.
The Black Stars will therefore host Madagascar at the Cape Coast stadium on Match Day One as the search for a ticket to the TotalEnergies Africa Cup of Nations Cote D'Ivoire 2023 gets underway.
Ghana are housed in Group E alongside Madagascar, Central African Republic and Angola.
GFA COMMUNICATIONS