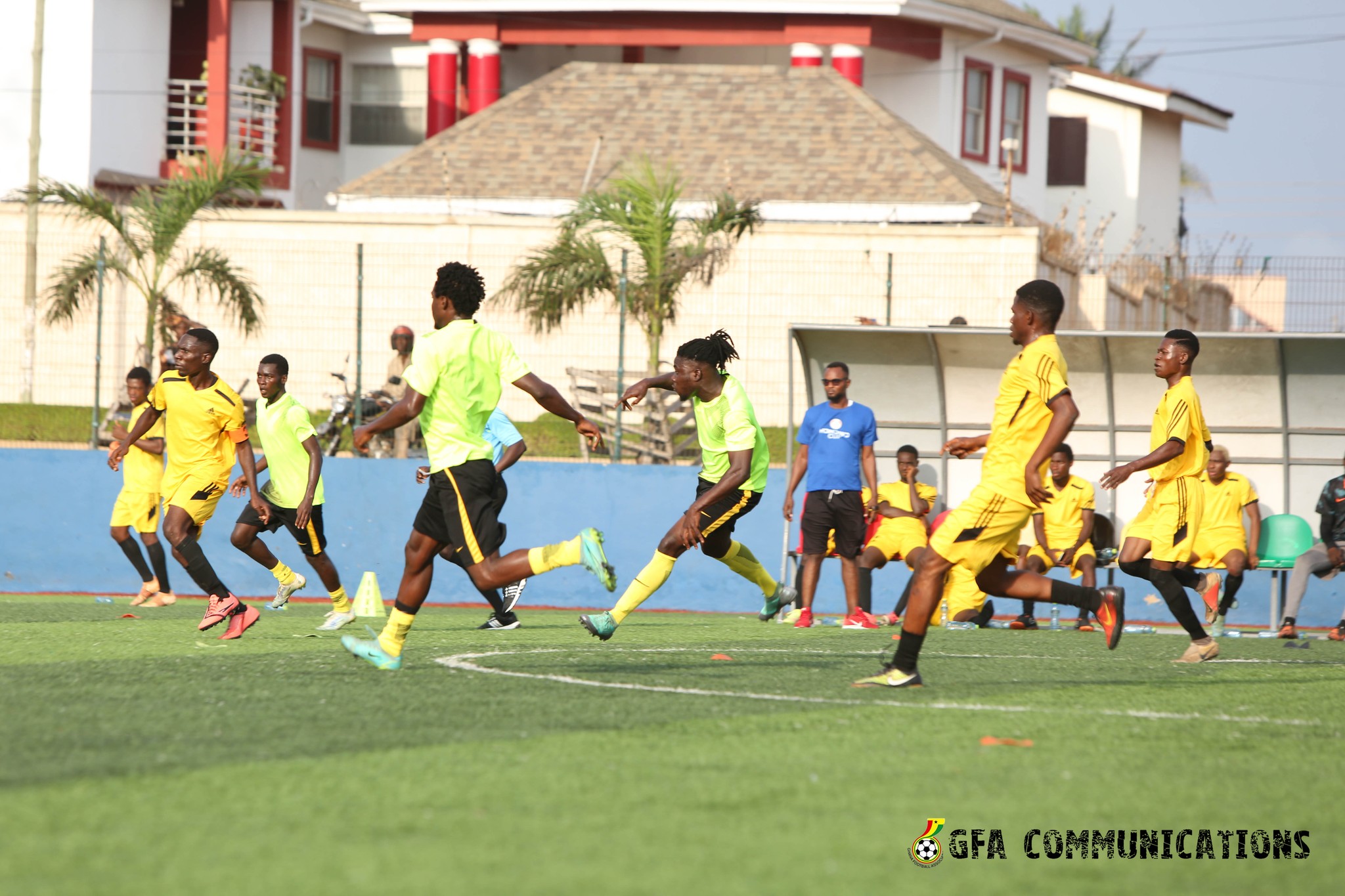 Group B leaders Blooming Smiles FC continued their impressive run in the League with an 8-4 win against strugglers King Solomon FC on Sunday to keep hold of the top spot. Blooming Smiles went into the game needing the points to consolidate their place at the top to prevent second placed San Siro FC from catching up.
Second placed San Siro who had a difficult tie against third placed Blessed Kickers dropped points in their top of the table clash as they played out a 6-6 draw game in a thrilling encounter.
Leaders Blooming Smiles FC now moves to 13 points after 5 round of matches as San Siro FC stay in second place on 11 points. Blessed Kickers are third with 10 points with matches to end the Group stage.
Find the results in the attached file: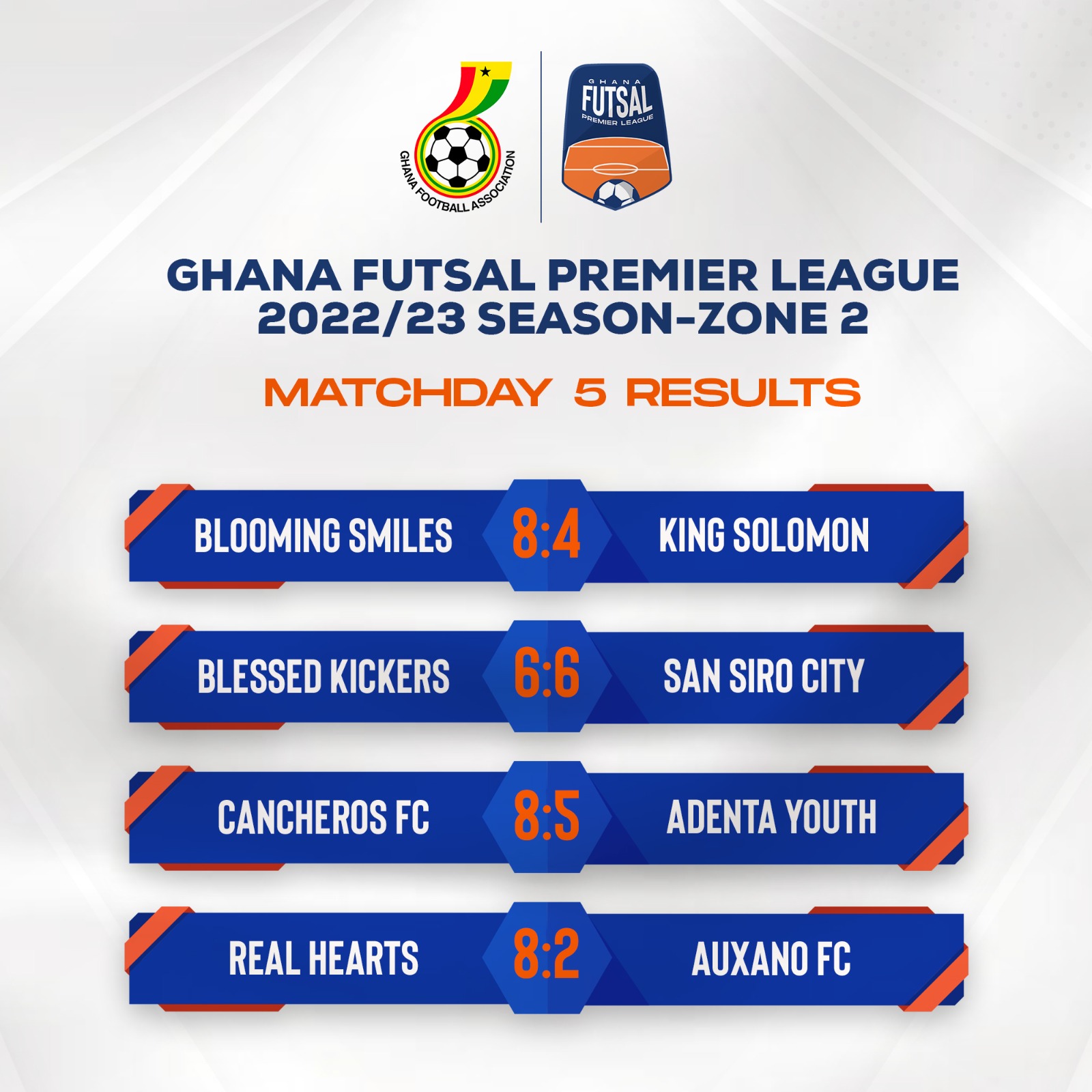 GFA COMMUNICATIONS