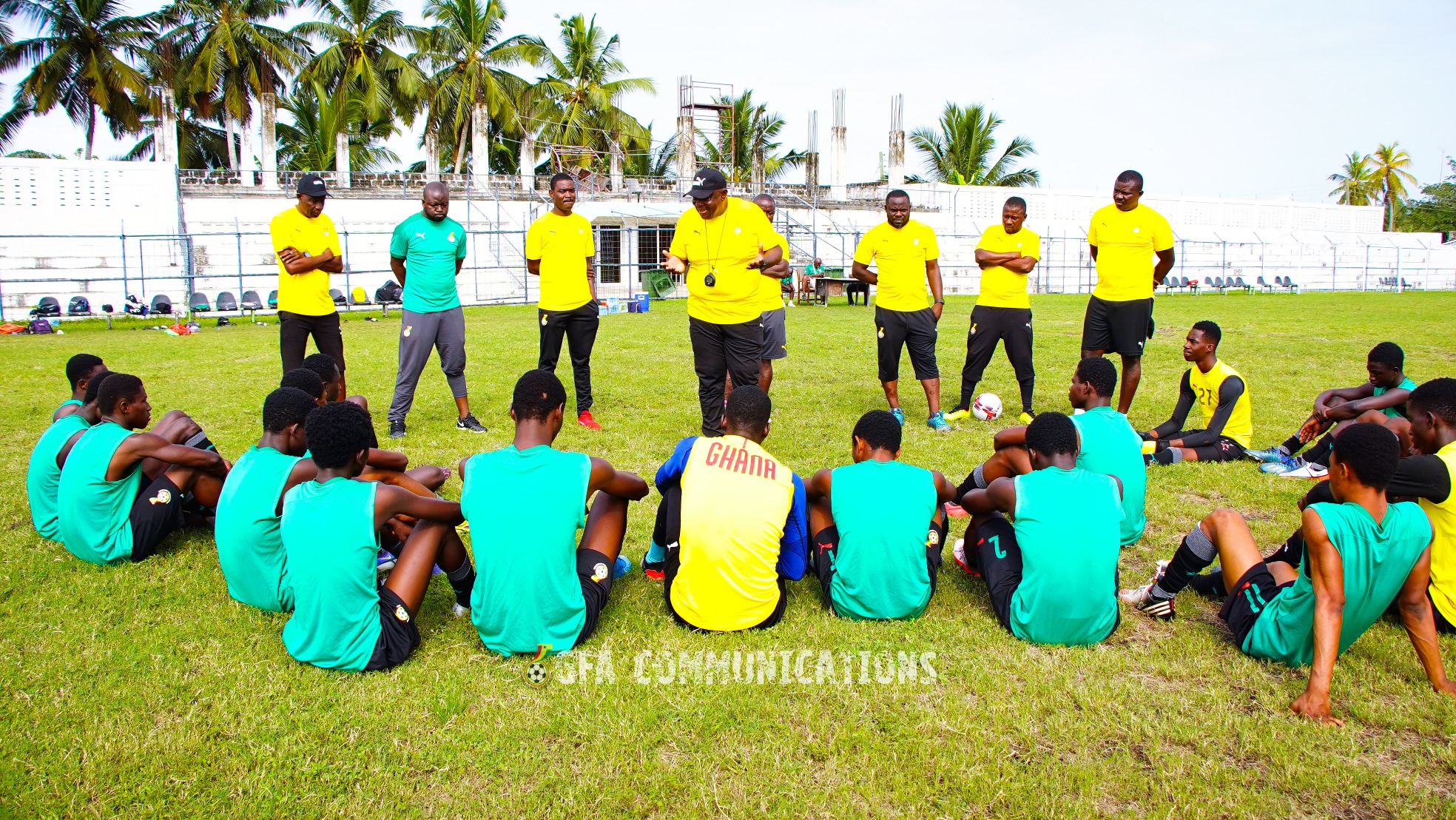 Black Starlets had a recovery training in Cape Coast on Sunday morning following their defeat to Nigeria in the 2022 West African Football Union (WAFU) Zone B U-17 Cup of Nations qualifiers.
The players trained at the Robert Mensah for one hour after losing all points to bitter rivals Nigeria in the Cup of Nations qualifiers opener on Saturday at the Cape Coast Stadium.
They are expected to intensify training ahead of their second and final Group A game.
Coach Paa Kwasi Fabin recorded full house training with the exception of Yakubu Adams who felt light pain in his legs. However, the team had a successful training throughout.
Black Starlets will take on Togo on Friday, June 17, 2022 in their Group A game.
They will need victory to progress to the next round of the WAFU Zone B U-17 Cup of Nations qualifiers.
Ghana currently has no point following a 4-2 lost to Nigeria yesterday.
Two teams from Group A will qualify to the semi finals alongside two teams in Group B.
Ghana will be counting on beating Togo, to stand the chance of qualifying to the next phase with three points.