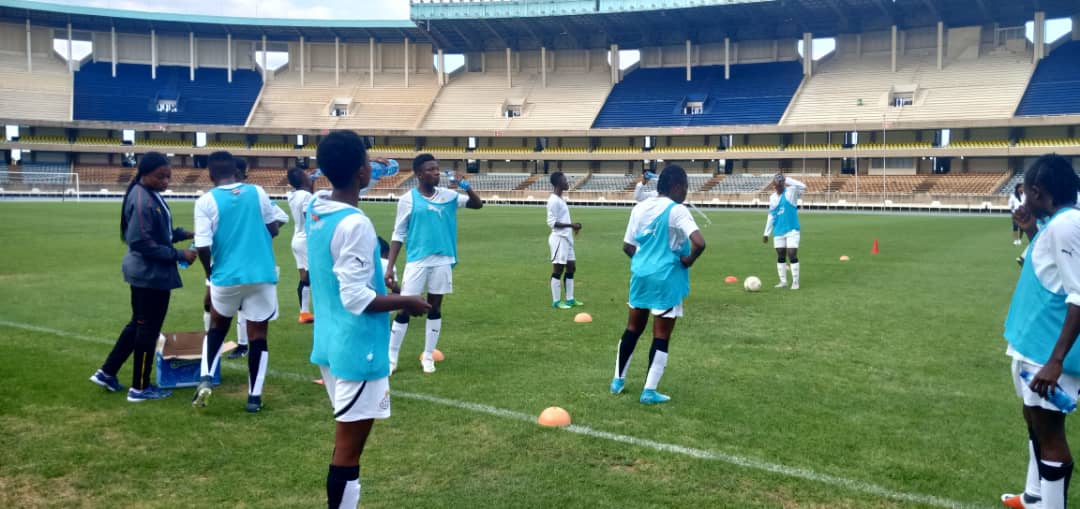 Ghana's Black Queens will face an undaunting task this afternoon in Kenya, as the team aims at securing a crucial away victory over the Harambee Starlets.
Kenyan women's team unexpectedly drew goalless against the Black Queens at the Accra Sports Stadium last Friday, setting the tone for a difficult return leg for Black Queens.
That not withstanding, Coach Mercy Tagoe-Quarcoo believes the tides could turn round in her favor at the Kasarani Stadium.
" All the ladies are in high spirits at our training this evening. Kenya were determined to get results in Ghana and they did so we can also do more than what they did".
"We didn't come here with a drawing mentality. I have spoken enough with the girls and they are focus. We have done certain things right and with a bit of luck on our side, I know Ghana will qualify".
Ghana missed the services of some key foreign based players in the likes of Grace Asantewaa, Portia Boakye among others in the first fixture at home which affect the team performance but, Portia Boakye has manage to join the team in Kenya serving as a major boost to the Squad.
The Black Queens look to qualify for the fourth qualifying round of the knockout competition, whose winner gets a chance to grace the 2020 Olympics in Tokyo, Japan.
The match will be hosted at the Kasarani Stadium and kicks off at 4 pm EAT and 1pm GMT.