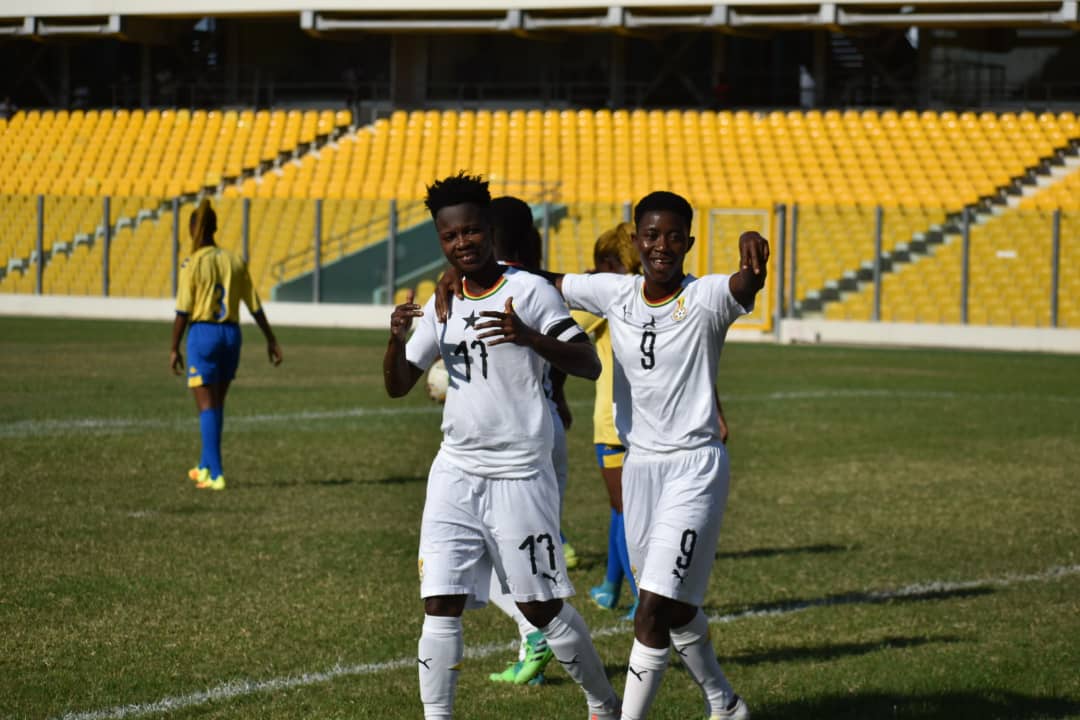 The Black Queens have advanced to the next stage of Tokyo 2020 Olympic Qualifiers after easing pass Les pantheres of Gabon 2-0 in the reverse fixture between the two.
A well tailored cross from Millot Pokuaa to Portia Boakye on the right flank, was slotted  home to give the Black Queens a lead in the 15th minute.
Millot Pokuaa was unable to add to the tally three minutes later after she failed to connect what should have been the second goal after jetting pass the opposing goalkeeper, Akila Ndzila Marie.
Both teams created some decent chances in the remaining minutes of the first half before going into recess.
The second quarter saw some high pressing action from Les Pantheres but on those rare occasions where they found themselves in the Black Queens third, they were hesitant, dazed and unsure of their final delivery.
The reliever came on the 69th minute mark when Juliet Acheampong went pass the defense with a long range shot and slotted home the match needed second goal.
Black Queens has thus made it to the next stage with a 5-0 aggregate, awaiting their Kenyan counterparts in three weeks.
The team will continue camping at the Ghanaman Soccer of Excellence, Prampram ahead of their future assignments.