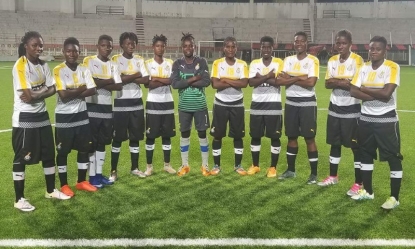 The Black Princesses have advanced to the final stage if the FIFA Women's U-20 World Cup qualifiers after completing a 10-1 agregate win over Kenya on Sunday.
After a 5-0 win over the Kenyans two weeks ago, Coach Yusuf Basigi's side recorded a 5-1 victory in the return encounter played at the Jomo Kenyatta stadium.
Priscilla Adubea and Olivia Anokye were amongst the scorers who helped the National U-20 female make it to the last stage of the world cup qualifiers.
Ghana will play Cameroon in their final qualifying match to book a place in next year's World Cup to be played in France.