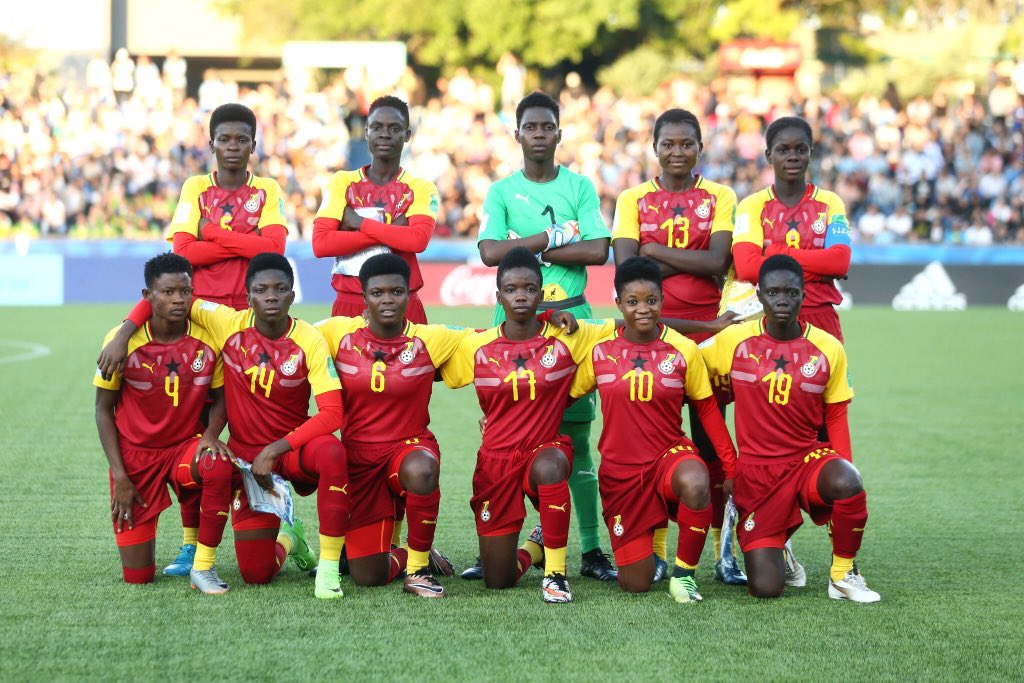 The Black Maidens are hoping to boost their chances of qualifying from the group stage of the 2018 FIFA U17 Women's World Cup when they come up against Finland on Friday November 16.
The junior female national team will play their Finnish counterparts in their second group stage match scheduled for the Estadio Charrua in Montevideo.
Ghana's U17 female team were the highest scorers on the opening round of group matches after putting five goals past host nation Uruguay in front of their home fans.
The win over the Uruguayans has placed Coach Evans Adotey's side on top of the group and a win on Friday could see them qualify to the knockout with one more match to play next week.
According to Coach Adotey, he is not going to take any chances in Friday's match, adding that his intention is to win and ease Ghana's road to the knockout stage.
"My only hope is to ensure that Ghana comes out with a win on Friday so that our road to the next stage will be easier"
"We have been able to work on some of the mistakes we made in the match against Uruguay and come Friday we are hoping to put up a good performance and make it to the next stage, coach Adotey told ghanafa.org in an interview.
Meanwhile, the Black Maidens medical team are  monitoring the fitness of midfielder Fuseina Mumuni who came out of the game with a thigh injury after she collided with the Uruguayan goalkeeper on Tuesday.
The rest of the playing body actively took part in the team's final training session which was held at the Los Cespedes Stadium in Montevideo on Thursday evening.
Kick off time for Friday's match is 4pm local time (7pm GMT).