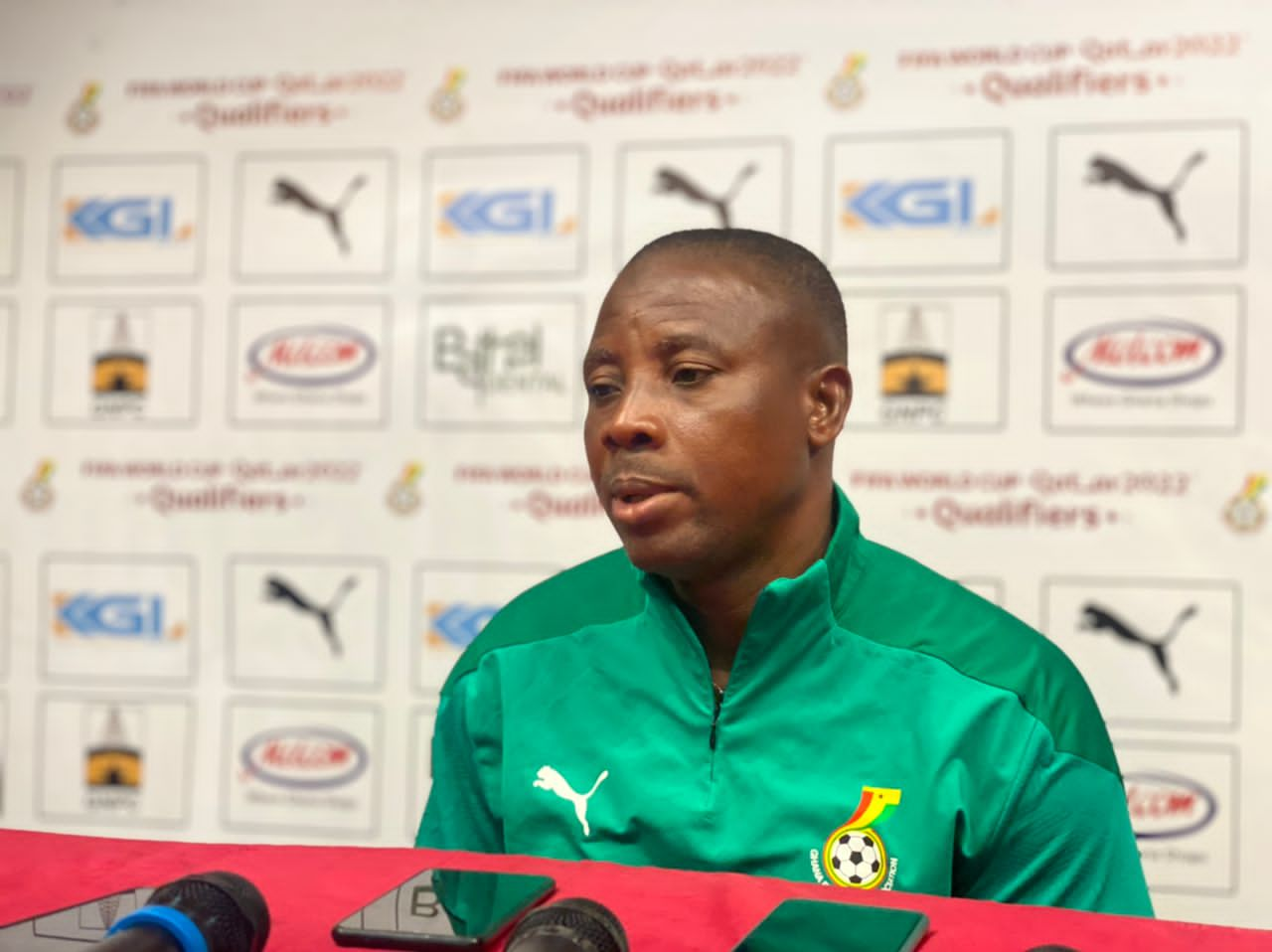 Black Maidens Coach Baba Nuhu says the team is course for the double against Guinea in the third round 2nd leg FIFA Women's U-17 World Cup India 2022 qualifier against Guinea on Saturday.
He has been speaking to the GFA Communications team ahead of the clash at the Cape Coast Stadium. Read on for more:
On preparation ahead of the match:
The Black Maidens are in Cape Coast to prepare for our second leg encounter with Guinea. Coming back from Guinea, we stepped up our preparations because the way I anticipated the Guineans, seeing them back in Guinea was a different story. They can pull surprises and we will not relax because we are up by 3 goals but rather step up our preparations. Again in Women's football, anything can happen especially when there is no luck on your side, you have to lower the expectations otherwise you end the day without being a happy person.
On the fitness level of the players ahead of the tie:
Thank God we have no injury worries in camp. Everybody is okay, just that I have made one or two changes to the team that played in Guinea, and I think those that I have roped in can equally do better. We are trying to bring the new players to gel with the others.
On possible starting line up:
The starting line up will not see much changes. Only Nancy Amoh will get in while the rest who played in GUINEA will be the same players to start. The introduction of Nancy is because we are approaching the game differently.
On the tactical approach to the game:
We want to open up the first 15 minutes and play. In the first game we used the same period to study our opponent but this time we know them so we are going all out. When we get the needed results, we then settle and play our normal game. Once again in women's football, the first 15 and last 15 minutes of the game are very important and we have been taking note for the past weeks.
On support from Ghanaians:
What I want to ask of Ghanaians is that, the Black Maidens are on course and still need their prayers and support so we can conquer.
GFA COMMUNICATIONS