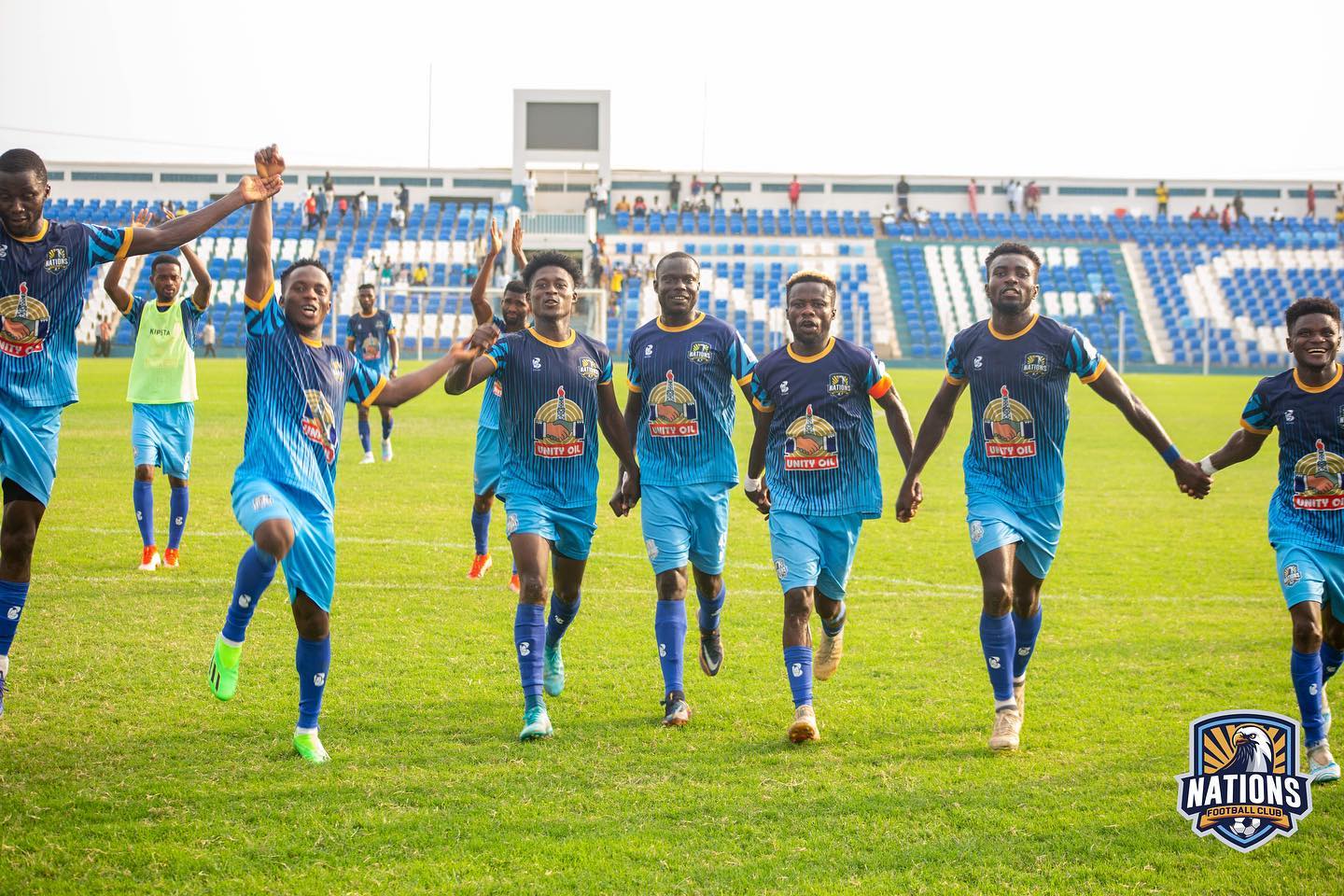 Nations FC beat Nzema Kotoko 3-0 to keep their aspirations intact – going into the last four matches in the Access Bank Division One League. Asamoah Boateng Afriyie opened the scoring in the 23rd minute before Ishmael Antwi doubled the lead one minute later as the first half ended 2-0 in favour of Nations FC.
Chances were few in the second half as the visitors improved their game to stop Nations FC from causing them further pain but the hosts kept pressing and got rewarded in the 89th minute when Joseph Mensah drilled home from close range for the third goal.
Nations FC are top of the Zone Two standings with 63 points – 7 points ahead of Skyy FC who are in second place with 56 points.
Andrews Cobbinas two second half goals were enough to give Skyy FC a 2-0 win over Pacific Heroes at St. Martins Park at Daboase. Cobbinah scored the 1st goal in the 53rd minute before adding to the tally in the 63rd minute to keep the pressure on leaders Nations FC.
Future Stars pip Asekem FC at the Okese Park at Ejisu with Torzo Atsu scoring in the 85th minute to give Future Stars all the spoils.
Zone Two results: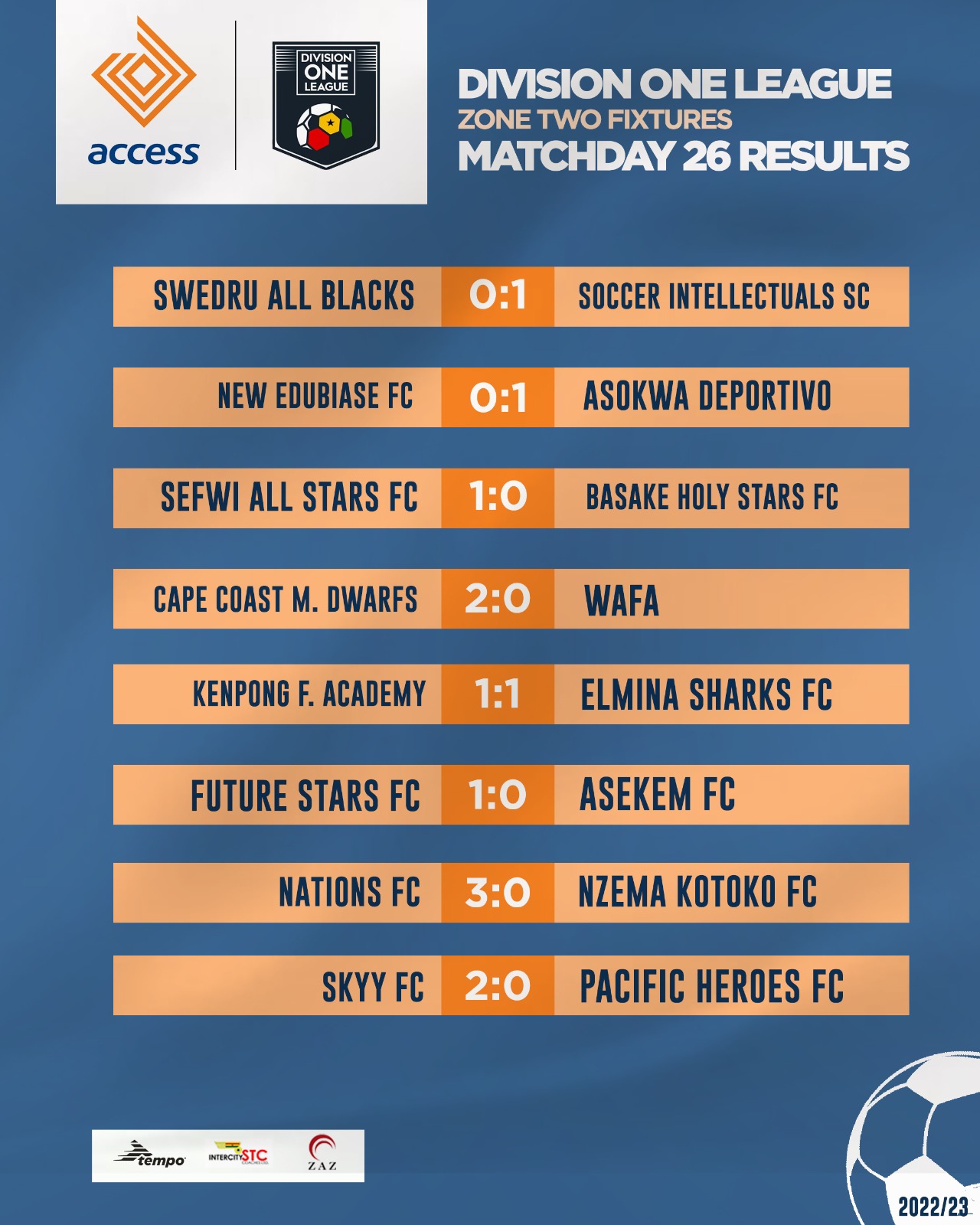 GFA COMMUNICATIONS