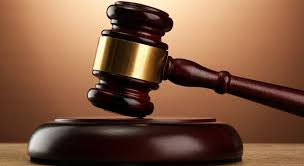 The GFA Disciplinary Committe has declared Tamale City FC winners of their protest against Techiman City in respect of their NC Special Competition Day 9 match.
Below is a summary decision of the Disciplinary Committee:
GFA DISCIPLINARY COMMITTEE DECISION ON TAMALE CITY FC PROTEST AGAINST TECHIMAN CITY FC OVER FAILURE TO HONOUR ZONE 1A MATCH SCHEDULED FOR NKRONZA PARK ON SATURDAY MAY 4, 2019
QUORUM
1. MR. SAMSON LARDY ANYENINI – CHAIRMAN
2. DR. KWAKU OFOSU-ASARE - MEMBER
3. W.O. AMOO WILLIAM - MEMBER
4. MR. NURUDEEN ALHASSAN - MEMBER
WILLIAM BOSSMAN - SECRETARY
SUMMARY DECISION 1. GFA Disciplinary Committee hereinafter referred to as the GFADC has considered the Protest, Statement of Case filed by Tamale City FC as well as the Statement of Defence filed by Techiman City FC.
2. GFADC has thoroughly examined the case against relevant documents and statutes and upholds the said Protest as meritorious.
3. Techiman City is hereby declared the offending Team per Article 4 clause 6.1(e) of the GFA NC Competition Special Regulations.
4. In accordance with Article 4 clause 6.2 of the GFA NC Competition Special Regulations, Techiman City is considered as having lost the match.
5. Consequently Tamale FC is accordingly awarded 3 points and 3 goals.
6. Pursuant to Article 7.3 of the GFA NC Competition Special Regulations, the protest fee of GH₵5,000.00 shall be refunded to the Tamale City FC.
SIGNED SAMSON LARDY ANYENINI
CHAIRMAN-GFA DISCIPLINARY COMMITTEE
10TH MAY, 2019