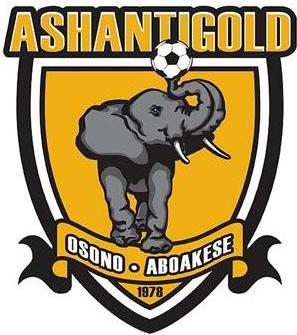 Ashanti Gold SC was founded in 1978 by a group of employees of the Ashanti Goldfields Corporation (AGC) under the name of Goldfields Sporting Club famously known as Obuasi Goldfields.
The employees pleaded with management of AGC to sponsor the team, but they always refused. The employees continued to fund the team and in the 1984 season, the club finished as runner-up in the MTN FA Cup.
The management took notice and, through their leading shareholder Lonrho, arranged funding and sent an English manager to help the team. The team was promoted to First Capital Plus Bank Premier League the most elite football division.
For almost a decade the team struggled due to disorganization, until 1993 when a company official at AGC revamped the club and brought in another English manager. 2004 Obuasi Goldfields Sporting Club Ltd. was renamed AshantiGold Sporting Club Ltd. on April 16 due to AshantiGold Sporting Club's former owners Ashanti Goldfields Corporation.
The club plays at Len Clay stadium. 1994/95/96 Ghana Premier League winners 2015 First Capital Premier League champions 1994/95/2006 FA Cup winners 1995 Champion of champions