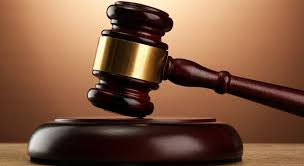 The GFA Disciplinary Committee has announced its decision on charges of misconduct against Aduana Stars FC in respect of their NC Special Competition match against Medeama SC on April 24 at the Nana Agyeman Badu 1 park in Dormaa
Below is the summary decision of the GFA Disciplinary Committee after its hearing on Tuesday May 7, 2019:
DECISION OF GFA DISCIPLINARY COMMITTEE ON MISCONDUCT CASES – ADUANA STARS FC
DATED ON TUESDAY, MAY 7, 2019
Full written decisions shall be made available to parties who wish to appeal against the Decisions.
QUORUM
MR. SAMSON LARDY ANYENINI      - CHAIRMAN
MR. OSEI KWADWO ADOW               - VICE CHAIRMAN
DR. KWAKU OFOSU ASARE               - MEMBER
WO1 AMOO WILLIAM (RTD)             - MEMBER
MR. NURUDEEN ALHASSAN - MEMBER
WILLIAM BOSSMAN                         - SECRETARY
IN ATTENDANCE: ASP. RAPHAEL TOTTIMEH (RTD) - GFA PROSECUTOR
SUMMARY DECISION
In view of the plea of Guilt and mitigation put in by the club before the Disciplinary Committee, the club is hereby handed a two-match ban from using the Nana Agyeman Badu Park, Dormaa as its home venue.
In this respect, the temporary home ban imposed on the club by the Normalisation Committee of the Ghana Football Association would be lifted after Aduana Stars serves its next home ban.
Additionally, the club is fined GH₵3000 payable to the GFA within 14 days from the date of communication of this decision.
 The Club shall be liable to a further fine of GH₵2000 if it fails to furnish the Disciplinary Committee with evidence of actions it claims to have embarked upon to avoid reoccurrence of such incidents at its home venue, including evidence of a complaint lodged with the police.
SIGNED
SAMSON LARDY ANYENINI
CHAIRMAN-GFA DISCIPLINARY COMMITTEE
7TH MAY, 2019